Structural growth equity market resumes globally
Growth stocks have come back strongly after a sharp equity style rotation over the past year and a half that saw value stocks rebound after being outpaced during COVID-19. Style rotations and market volatility are to be expected from time to time, and right now we see many structural tailwinds for growth stocks looking forward, coupled with an abundance of short- and long-term catalysts that could support the growth style for years to come.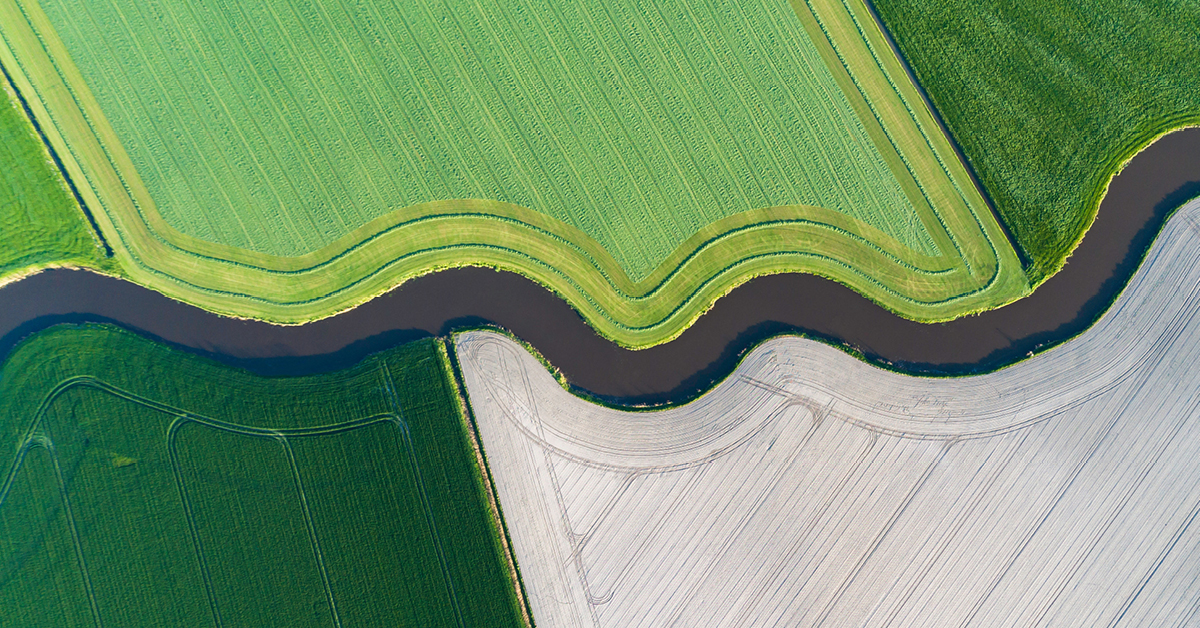 The sharp equity style rotations of the recent past
Following a fairly long run of outperformance for the growth style, we've seen a recent equity style tug-of-war in international markets. According to our research, growth led value in 21 of the 26 quarterly periods from July 2014 through December 2020—more than four-fifths of the time—as measured by the growth and value components of the MSCI ACWI ex USA Index, which tracks non-U.S. developed and emerging markets. Growth's biggest performance advantage during that period came early in the COVID-19 pandemic, as remote working, rapid adoption of new technologies, and low interest rates created a favorable environment for the growth style, including technology stocks.
However, leadership frequently swapped places from January 2021 through the first half of 2023, with the value style leading for 6 of 10 quarters. Value's biggest relative strength came in the first quarter of 2022. As war broke out between Russia and Ukraine, commodity prices spiked and inflation surged. The combined effect of pandemic stimulus, COVID-19 economic reopening, and supply chain bottlenecks was strongly inflationary—developments that supported outperformance by value-oriented sectors of the economy such as basic materials and interest-rate-sensitive financials.
Growth has outperformed value most of the past 9 years, with frequent rotations since early 2021           
Relative return performance differentials (%) of the MSCI ACWI ex USA Growth Index vs. the MSCI ACWI ex USA Value Index, June 2015–June 2023

Source: Axiom Investors, July 2023. The MSCI All Country World Index (ACWI) ex USA Growth Index tracks the performance of large- and mid-cap growth stocks in developed and emerging markets, excluding the United States. The MSCI All Country World Index (ACWI) ex USA Value Index tracks large- and mid-cap value stocks in developed and emerging markets, excluding the United States. It is not possible to invest directly in an index.
A changed environment for equity style
Recent trends suggest the reemergence of tailwinds for the growth style after a comeback by value stocks during the unexpected inflationary environment of 2022 that followed Russia's invasion of the Ukraine and the effects of COVID-19.
Moderating inflation and an improved rate outlook—Fueled in part by a recent pullback in prices for oil and other commodities, inflation in many developed and emerging markets has either leveled off or started declining. This shift has been most evident in the United States, where the annual inflation rate slipped to 3.0% in June 2023, as measured by the Consumer Price Index, down from a four-decade peak of 9.1% a year earlier. As inflation has moderated, the U.S. Federal Reserve paused its rate hiking cycle in June 2023, just as other central banks also began to consider similar accommodative moves. While we're likely to see further rate hikes ahead in the United States and elsewhere as inflationary pressures wax and wane, we expect the broader trend of policy easing to be a tailwind for growth stocks. Many growth-oriented companies rely on low-cost borrowing to fuel expansion, and they tend to be more vulnerable in rising-rate environments than less growth-oriented peers that are categorized as value stocks based on equity price valuation metrics.


Economic transition—Global economic growth has recently slowed as initial postpandemic reopening momentum has increasingly diminished and monetary policies have tightened in response to inflation. While we haven't seen a global recession, we view the current slow growth period as favorable for those stocks that are able to sustain relatively high growth despite the sluggish economy.


Earnings growth forecasts—In part due to the growth catalysts noted above, full-year 2023 earnings consensus growth forecasts were about 10% higher in early 2023 for the growth component of the MSCI ACWI ex USA Index than for the value component.
While we expect some volatility in the near term and periodic leadership changes for the growth and value styles, we believe that these favorable catalysts will endure for some time. As growth-oriented investors, we've learned over the years that moments of market dislocation and style rotations can present unique opportunities to deploy capital into higher-growth companies at times when valuations have cyclically moderated, even as a select group of these companies' businesses shows early signs of reacceleration. We believe we're at just such a point, and within growth equities, we've recently seen pockets of opportunity in the following areas:
Latin America—Most notably in Brazil and Mexico, we've recently seen encouraging signs of positive economic momentum, easing inflationary pressures, and improving business optimism in the region. In Brazil, we believe that rate cuts are possible in coming months, and the outlook for growth in Mexican exports to the United States has recently improved, in part due to the recent resilience of U.S. consumer spending. Mexico is also a prime beneficiary of the United States' move to nearshore supply chains.


East Asian tech developers—We've recently seen many tech-themed equity opportunities emerge in neighboring markets such as South Korea, Taiwan, and Japan. These opportunities stem in part from the rapid growth among large U.S. technology companies that rely on East Asian suppliers and designers of semiconductors, memory chips, and other advanced tech. Much of this demand is being driven by the rapid expansion of data needs related to industrial and consumer applications of artificial intelligence (AI) and other emerging technologies. In contrast to our positive view on Asian technology leaders, we remain cautious about prospects in China as regulatory, economic, and geopolitical uncertainty remains elevated.
 
Longer-term catalysts for growth stocks
The year-to-date leadership by a narrower group of innovative leaders is consistent with our longer-term belief that market returns will be driven by a select group of companies that's able to rapidly integrate innovative ideas and disruptive technologies to advance their global market leadership. The rapid adoption of new technologies accelerated during the pandemic. Disruption is one of the four key long-term catalysts for growth stocks that we at Axiom refer to as the Four Ds: demographics, debt, deglobalization, and disruption. These long-term, secular factors are what we believe are rapidly reshaping the global economy and will continue to do so.
Demographics—Following a period of exponential global expansion dating to World War II, population growth has flattened or decreased since the late 1960s across key developed markets that are experiencing falling birthrates and aging populations—trends that we believe are likely to persist, leading to lower economic growth. As a result, we've seen a reversal of the cyclical tailwinds that had previously provided a catalyst for the global economy and for value equities during much of the period since World War II. Periods of lower economic growth are typically more favorable for growth equities than for value stocks, as we've seen in recent years.


Debt—Many governments across the globe face historically unprecedented peacetime fiscal imbalances, particularly in the wake of economic interventions in response to the pandemic. This debt accumulation presents an overhang that's likely to constrain global economic growth.


Deglobalization—In the wake of post-World War II globalization, trade disputes, the COVID-19 pandemic, and other factors have fueled policies that have reversed the trend, with global trade shrinking and many nations and regions turning to neighbors and their own domestic capacity to bolster supply chains. 


Disruptive new technology—The rapid growth of innovative technologies has accelerated in recent years, most notably during the pandemic. This growing rate of tech adoption—not only in the United States but in relatively smaller advanced economies such as Germany, South Korea, and Singapore—has disrupted many traditional business models and shows few signs of slowing.
Taken as a whole, we believe that the Four Ds have concentrated growth potential in a more limited group of companies—those that have been well positioned to develop and take advantage of innovative technologies to capture the global economy's deepest profit pools.
 
The outlook for leadership of the growth equity style
We see growth equities as beneficiaries of current tailwinds, including the recent easing of inflationary pressures and potentially more benign monetary policy. Looking beyond these short-term catalysts for growth equities, we believe structural support from the Four Ds provides long-term tailwinds and that this combination of both short- and long-term factors creates a uniquely favorable current investment environment for growth style equities. The recent value style rotation provides investors with an opportunity to refocus on identifying those structural dynamic growth companies that have the potential to outperform for the years and decades to come. 
The views presented are those of the author(s) and are subject to change. No forecasts are guaranteed. This commentary is provided for informational purposes only and is not an endorsement of any security, mutual fund, sector, or index. Past performance does not guarantee future results. Foreign investing, especially in emerging markets, has additional risks, such as currency and market volatility and political and social instability.

Growth stocks may be more susceptible to earnings disappointments. Value stocks may decline in price. Stock prices can be volatile and are affected by both general economic conditions and the financial prospects of individual companies. Large company stocks could fall out of favor, and the stock prices of small and midsize companies may be more volatile and less liquid than those of large companies. Fixed-income investments are subject to interest-rate and credit risk; their value will normally decline as interest rates rise or if an issuer is unable or unwilling to make principal or interest payments. Investments in higher-yielding, lower-rated securities include a higher risk of default.

The Consumer Price Index (CPI) tracks the average change of prices over time by urban consumers for a market basket of goods and services. It is not possible to invest directly in an index.

MF 3048507