Viewpoints by Kathryn Langridge, Senior Portfolio Manager, Emerging Markets Equity at Manulife Investment Management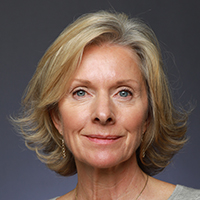 Kathryn is head of the emerging markets equity team and lead portfolio manager for the Emerging Markets Equity Strategy. Prior to joining the firm, she served as fund management director for Jupiter Asset Management, where she was responsible for global emerging-markets equity funds, with additional management responsibilities for equity funds in Latin America and Eastern Europe. Prior to that, she worked as head of the global emerging-markets equities team at Lloyd George Management and in various positions at Invesco Perpetual, including as head of Asian investments and head of international equity products. Kathryn began her career with the Jardine Group and held roles at Jardine Fleming in Asia during the 1980s.
Education: M.A., English Literature, Cambridge University
Joined the company: 2014
Began career: 1980
Explore the latest thinking from our network
Sign up to get market insight and analysis delivered straight to your inbox.