Viewpoints by Sue Trinh, Senior Macro Strategist at Manulife Investment Management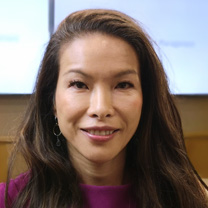 Based in Hong Kong, Sue is responsible for developing macroeconomic strategy views that will influence the performance of a wide range of multi-asset funds offered by Manulife globally. She plays a crucial role in helping the Asia and global multi-asset teams navigate through current economic conditions and risks and make informed investment decisions that could contribute to stable, long-term investment returns.
Sue has 18 years of financial industry experience. Before joining Manulife Investment Management, she spent 13 years at RBC Capital Markets where she was most recently head of Asia FX strategy based in Hong Kong. Prior to that, she was on the  foreign exchange desks of Bank of New Zealand and Deutsche Bank in Australasia. Sue earned a B.Com. with first class honors from the University of Canterbury, New Zealand.
Explore the latest thinking from our network
Sign up to get market insight and analysis delivered straight to your inbox.