Viewpoints by Talib Saifee, Senior Investment Analyst at Manulife Investment Management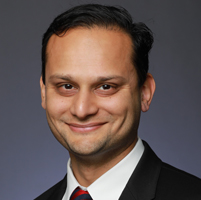 Talib is responsible for providing investment analysis in emerging-market equities. Prior to joining the firm in 2019, he was with HSBC Global Asset Management, where he was a portfolio manager overseeing a frontier markets fundand, prior to that, served as a senior investment analyst. Previously, heworkedat Goldman Sachs Asset Management as an analyst covering banks and telecommunications firms in emerging markets across Europe, the Middle East, and Africa.Additional prior experience included roles at Citigroup, where he focused on strategy and corporate mergers and acquisitions,and at Salomon Smith Barney, where he was a financial analyst in the investment banking division. Talib earned a B.S./B.A. in Finance and History from The Wharton School and College of Arts and Sciences, University of Pennsylvania, and he received an M.B.A. from Columbia Business School.
Explore the latest thinking from our network
Sign up to get market insight and analysis delivered straight to your inbox.