Viewpoints by Frances Donald, Global Chief Economist and Global Head of Macroeconomic Strategy at Manulife Investment Management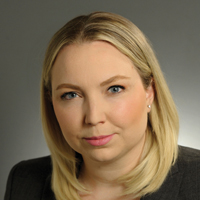 Frances forecasts global macroeconomic and financial trends, analyzes the economy and capital markets for potential opportunities and risks, and serves as a thought leader both within the firm and externally. As a senior member of the asset allocation team, she coordinates global macro research, assists in the team's return forecasts, and contributes to portfolio positioning views. Prior to joining Manulife, Frances worked as a financial economist for Scotiabank in Toronto, and before that as a global macro analyst for Pavilion Global Markets in Montreal. Earlier in her career, she held various positions at Deloitte, Roubini Global Economics, and Bank of Canada. Frances earned a B.A. in Economics from Queen's University and a master's in eeconomics from New York University.

Explore the latest thinking from our network
Sign up to get market insight and analysis delivered straight to your inbox.