Rethinking value investing in your portfolio
As the business cycle matures, it makes intuitive sense to include value stocks with defensive characteristics in your equity portfolio. But what counts as good defense for value investors? In this article, we explore what it means to seek safety among stocks today—and why there's no static model of defensive value investing that isn't potentially laden with investment risk.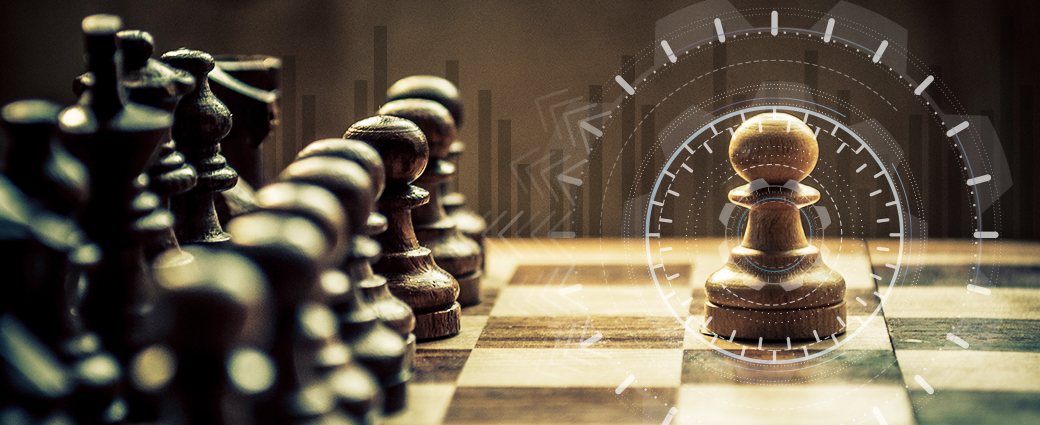 The old story of safety in value
As a U.S. stock investor, how do you plan for volatility? At the least, you may try to ensure your portfolio has some defensive characteristics. In terms of sector exposures, conventional wisdom tends to prescribe a healthy dose of dividend payers commonly found among utilities and real estate investment trusts (REITs), as well as companies selling staples such as food and personal care products that consumers will always need to buy.
These so-called bond proxies—which today frequently carry high earnings multiples but low earnings and cash flow growth—never seem to go out of style, particularly when it comes to anxious market participants seeking some measure of safety through value investing.    

Broad market volatility tends to reinforce this behavior. In the ill-starred fourth quarter of 2018, markets lurched from bad to worse on fears of a looming U.S. recession, a slowdown in global growth as well as corporate earnings, and political dysfunction in Washington. Amid these compounding uncertainties, investors sold stocks in most sectors.
As the selling was indiscriminate, factors such as company fundamentals, relative valuation, and business momentum—the three things we focus on most in our investment process at Boston Partners—offered no defense against the market's precipitous decline. Consequently, and unsurprisingly, the old bastions of defensive safety value plays—particularly utilities, REITs, and consumer staples—outperformed.    

Traditional paths to defensive value investing have narrowed
But is the safety offered by these sectors permanently present? Can it be relied on regardless of what's spooking investors? In our view, the safety on offer in traditional forms of value is frequently a mirage. There's very little that can be called fundamentally defensive—or even fundamentally value-like—about many companies in these sectors today.
Across the utilities sector, for example, companies run capital-intensive businesses that generate very little free cash flow and are saddled with significant debt. Indeed, utilities must frequently borrow money or issue more shares in order to pay dividends. And as holders of Pacific Gas & Electric (PG&E) will tell you, $18 billion in debt isn't a good thing to have before your alleged role in a calamitous forest fire triggers a $30+ billion liability.¹ No matter its size or regional significance, a utility that consistently runs with balance sheet vulnerabilities—if not outright weakness—isn't what we'd call a defensive value investing bet.    

Stocks in the consumer staples sector are another story. Here, the current challenge concerns finding anything that's fundamentally worth paying dearly for. For more than two years now, we've viewed the sector as having above-average valuations along with a structural inability to generate value above the cost of capital. While there are high-quality and momentum-building exceptions to these expensive defensives, as we've thought of them in aggregate, a stock-by-stock analysis of opportunities here has consistently netted a reasonable sector underweight in our portfolios.    

Current areas of attractive value
Today, we see management teams in a variety of sectors getting more creative about how to unlock value for shareholders. We've seen the leadership of a multinational energy company reduce its growth profile in order to lower its debt and buy back billions of dollars' worth of stock. This allows it to offer modest growth with a decent free cash flow yield at an attractive valuation multiple. In this way, this commodity-cyclical company strikes us as a high-quality candidate offering defensive characteristics for a value portfolio.
In agricultural chemicals, we've seen one company take a historically insignificant portion of its business in lithium—which has now become a key component in electric vehicles—and monetize that stake with both an initial public offering and a spin-off to shareholders. Meanwhile, the company's primary business of agricultural chemicals has remained steady. In this way, the company offers downside protection while unlocking a significant store of value.
Banks are another segment filled with attractive opportunities, in our view. After the 2008 global financial crisis, banks' loan books have been as plain vanilla in terms of their risk profile as we've seen in a generation. But in the fourth quarter of 2018, banks sold off sharply on a variety of concerns over global growth, a flattening yield curve, and slower-than-expected loan expansion. This led to a monumental downward shift in bank valuations—to the point where banking giants were trading at 75% of book value while offering a dividend yield above 3%. With no hint of problematic credit issues welling up to disturb their balance sheets, we think this type of deeply undervalued opportunity stands as a great play on defense that also carries significant appreciation potential today.
Relying on value stocks for their defensive characteristics in difficult times is an important aspect of asset allocation. But as we've said, the definition of value in a portfolio shouldn't be thought of in terms of sectors only; sectors shift in their ability to offer value or growth, and sometimes unlooked-for opportunities in more cyclical segments of the market offer a better defensive strategy to investors than conventional forms of value.
1 "Market Punishes PG&E on Speculation About Downgrade and Default," Bloomberg, 11/15/18.
The views expressed are those of the author(s) and are subject to change. No forecasts are guaranteed. This commentary is provided for informational purposes only and is not an endorsement of any security, mutual fund, sector, or index.

The S&P 500 Index tracks the performance of 500 of the largest publicly traded companies in the United States. The Chicago Board Options Exchange Volatility Index (Cboe VIX) shows the market's expectation of a 30-day volatility and is constructed using the implied volatilities of a wide range of S&P 500 Index options. It is not possible to invest directly in an index. Past performance does not guarantee future results.

Value stocks may decline in price. 


 

MF744227