Viewpoints by Susan A. Curry, Senior Portfolio Manager, Capital Appreciation at Manulife Investment Management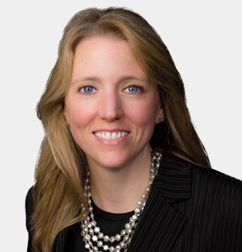 Susan is head of the capital appreciation team, the lead portfolio manager of the financial industries strategy, and a portfolio manager of the bank opportunities strategy.  In addition to her portfolio management responsibilities, she provides fundamental research on the financial sector for all diversified strategies managed by the Capital Appreciation team. Prior to joining Manulife Investment Management in 2004 as an investment analyst, Susan worked as a portfolio officer for Manulife's private client group. She began her career at Fidelity Investments, where she served as a research analyst. Susan earned a B.A. from the University of Massachusetts Amherst and an M.S. from Brandeis University.

Explore the latest thinking from our network
Sign up to get market insight and analysis delivered straight to your inbox.