Viewpoints by Mark E. Donovan, CFA, Senior Portfolio Manager at Boston Partners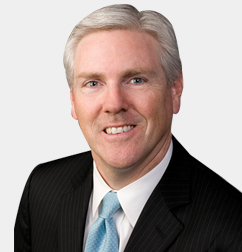 Mark is a senior portfolio manager at Boston Partners focusing on large-cap value equities. Previously, he was also the firm's co-CEO, responsible for strategic and tactical operating decisions. Prior to becoming one of the founding partners of Boston Partners in 1995, he was a senior vice president and equity portfolio manager at The Boston Company, worked as a consulting associate with Kaplan, Smith & Associates, and as a securities analyst at Value Line. Mark earned a B.S. from the Rensselaer Polytechnic Institute and holds the Chartered Financial Analyst designation. 
Explore the latest thinking from our network
Sign up to get market insight and analysis delivered straight to your inbox.