As the debt limit is breached, investors should take caution
Government wrangling over the debt ceiling has made headlines several times over the years, with the most recent increase on the debt limit occurring in December 2021. Created over a century ago, Congress has approved over 100 separate debt limit modifications since the end of World War II. While we believe the current situation will ultimately get resolved just as it has before, a tense political backdrop means the process might induce further volatility for both equity and fixed-income markets.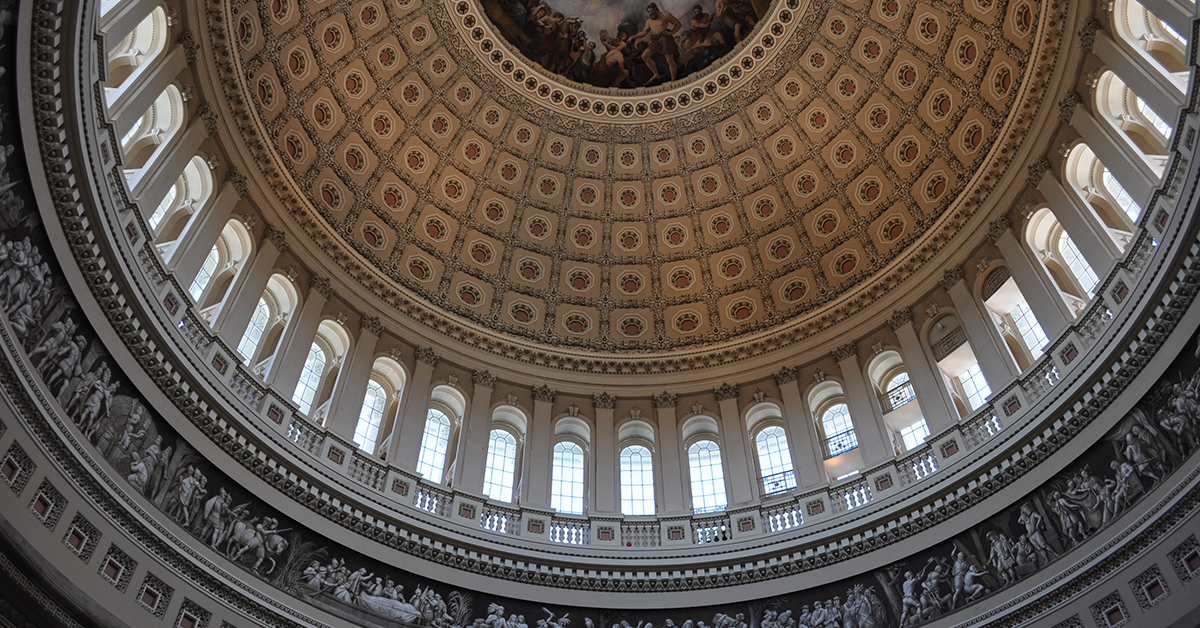 The government reached its debt limit on the morning of January 19, giving lawmakers several months to negotiate until it's forced to default on its debt. In the meantime, the Treasury Department has begun implementing extraordinary measures in an effort to give lawmakers time to negotiate an increase in the debt ceiling.
The last time that this occurred was in the second half of 2021, with Congress reaching an agreement in December of that year to raise the limit and avoid default. While we do believe that the current situation will ultimately be resolved, avoiding a U.S. default, the process is likely to be messy and painful, creating further volatility for the markets. 
Political backdrop increases the odds
Compared to prior negotiations, we believe that the odds of a debt ceiling crisis appear elevated for several reasons. Kevin McCarthy's protracted fight to become Speaker of the House has resulted in a package of concessions created to win over conservative holdouts, including a commitment to cut spending as part of raising the debt ceiling. With the Republican party having only a razor-thin margin, this creates the potential for a political showdown as Democrats have insisted that they won't negotiate on the debt ceiling. 
Rising interest rates further complicate the issue, with the U.S. fiscal situation deteriorating as interest costs are rising; tax revenue growth has also declined. Together, these factors will likely pull forward the timeline to get the debt ceiling raised despite the extraordinary measures being enacted by the Treasury Department. Though the exact timeline is unknown, our network of political strategists estimates the debate will come to a head in July or August.
Though our network's belief is that this will ultimately get resolved without resulting in a U.S. default, it's very likely that the political wrangling set to occur over the next several months will induce volatility within the financial markets. 
"A U.S. default is not the most likely outcome, but we can't rule out Treasury resorting to unprecedented measures to prevent it, steps that could rattle financial markets and negatively impact the economy." —Oxford Economics
"We still believe that this will ultimately get resolved and there will not be a default ... we believe the most likely outcome is some kind of 11th-hour Congressional deal resulting from frenzied negotiations after markets start to show signs of strain."
—Evercore ISI
Though the debt limit has been increased several times since then, 2011 was the last time there was a full-blown debt ceiling "crisis." The bulk of the debt ceiling debate occurred over the summer—with a resolution in August—but it began with a warning from Secretary of the Treasury Tim Geithner in January. Consequently, bond yields fell by 200 basis points from a peak of 3.72% in February 2011 to 1.72% in September 2011. 
This bid for bonds was likely a function of investors managing risk amid the uncertainty created as the debate around the debt ceiling persisted. Yields might have also been affected by the sovereign debt crisis in Europe, another risk-off event. Longer-term bond yields also tend to fall in an environment where the Composite Index of Leading Indicators (LEI) is decelerating, which was occurring in 2011. However, the LEI was firmly in positive territory around 5%, meaning there was no meaningful sign of a recession.
Stocks also declined during this timeframe, with the S&P 500 Index seeing a price decline of nearly 20% from May 2011 to October 2011. The debt ceiling was ultimately raised on August 1 and U.S. debt was downgraded on August 5.
Investors should be cautious
Though there are several differences between 2011 and the current economic and political backdrop, history can be useful in helping us discern a possible range of outcomes, telling us that the risk of another debt ceiling crisis is something to be mindful of. Adding to our caution, we have LEI already in negative territory, Purchasing Managers' Index (PMI) and other timely data showing global economic growth in contraction, and the inverted yield curve signaling a likely recession. If this political risk intensifies, it could be another reason for investors to favor high-quality bonds and be patient before reaching for risk across equity markets.
The views presented are those of the author(s) and are subject to change. No forecasts are guaranteed. This commentary is provided for informational purposes only and is not an endorsement of any security, mutual fund, sector, or index. Past performance does not guarantee future results.


Fixed-income investments are subject to interest-rate and credit risk; their value will normally decline as interest rates rise or if an issuer is unable or unwilling to make principal or interest payments.

Individual bonds are rated by the creditworthiness of their issuers; these ratings do not apply to the fund or its shares. U.S. government and agency obligations are backed by the full faith and credit of the U.S. government. All other bonds are rated on a scale from AAA (extremely strong financial security characteristics) down to CCC and below (having a very high degree of speculative characteristics). "Short-term investments and other," if applicable, may include fund receivables, payables, and certain derivatives.

The Composite Index of Leading Indicators (LEI) is published monthly by The Conference Board and tracks 10 economic components whose changes tend to precede changes in the overall economy. The S&P 500 Index tracks the performance of 500 of the largest publicly traded companies in the United States. It is not possible to invest directly in an index.

MF2691519