Software and services stocks: capital compounders for a slow growth era
In today's environment of fair-to-expensive equity valuations and constrained economic growth expectations, stocks with the potential to generate steady—if sometimes modest—revenue growth and attractive free cash flow yields hold unique appeal.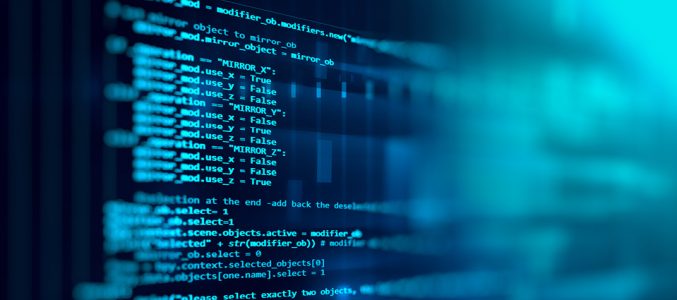 These strengths can be found among a number of providers of enterprise software and related information technology services—firms that address the needs of corporate clients looking to reduce costs and improve efficiency by outsourcing services such as customer relationship management or customer billing. While our approach to securities selection is primarily bottom up, select stocks within this industry possess attributes that we believe can generate sustainable value, such as high and improving free cash flow margins and high returns on capital. In other words, these companies can grow and compound capital over time.
Software and services: a means to achieve earnings per share growth
This math is appealing for many chief financial officers and chief executive officers whose compensation is tied to their companies' earnings per share growth, which can be enhanced by cost savings as opposed to revenue growth derived from sales. In an environment of slow economic growth, earnings per share gains are often more potentially achievable than increases in revenue. Software and services providers that help to measurably eliminate costs are seen as offering the potential to help client firms achieve their earnings per share growth targets.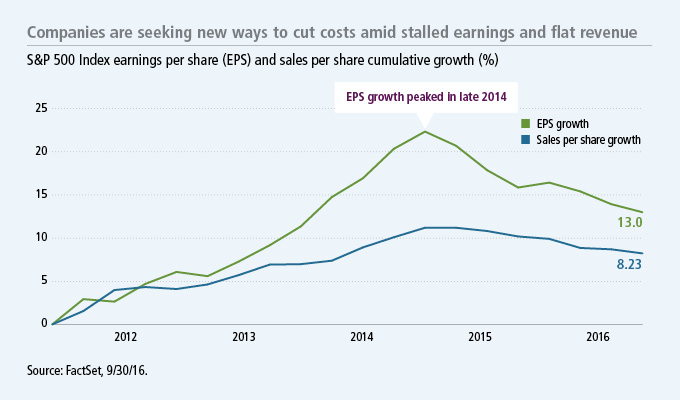 Durable sources of revenue
The long-term nature of these software and services firms' contracts with corporate clients enhances their appeal in today's slow growth environment. Often, a contract may run 5 to 10 years, with the potential for extensions should the business relationship prove to be mutually beneficial for both parties. These contracts can produce stable and relatively predictable revenue, enabling software and services companies to generate strong free cash flow and enhance shareholder value through dividend payments and share repurchases.