Viewpoints by John A. Boselli, CFA, Senior Portfolio Manager at Wellington Management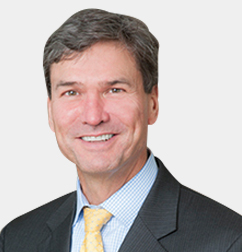 John is a senior managing director and equity portfolio manager at Wellington Management and a member of the team that manages the firm's global, non-U.S. developed-market, and European quality growth portfolios. Prior to joining Wellington in 2002, he was a managing director in the global equity research group at Putnam Investments, where he covered the industrials, communications, technology, and consumer sectors. Previously, John was a senior manager at PricewaterhouseCoopers and a geophysical engineer at Western Geophysical International. He earned a B.S. from the Colorado School of Mines, an M.B.A. from DePaul University, holds the Chartered Financial Analyst designation, and is a member of the CFA Institute.

Explore the latest thinking from our network
Sign up to get market insight and analysis delivered straight to your inbox.