Quality growth investing amid inflation and rising rates
With the current blend of macro headwinds and tailwinds, we believe it's critical to keep a global growth equities portfolio well balanced. In this short outlook, we highlight how this market backdrop may affect growth companies, including areas that we think are well positioned for 2022.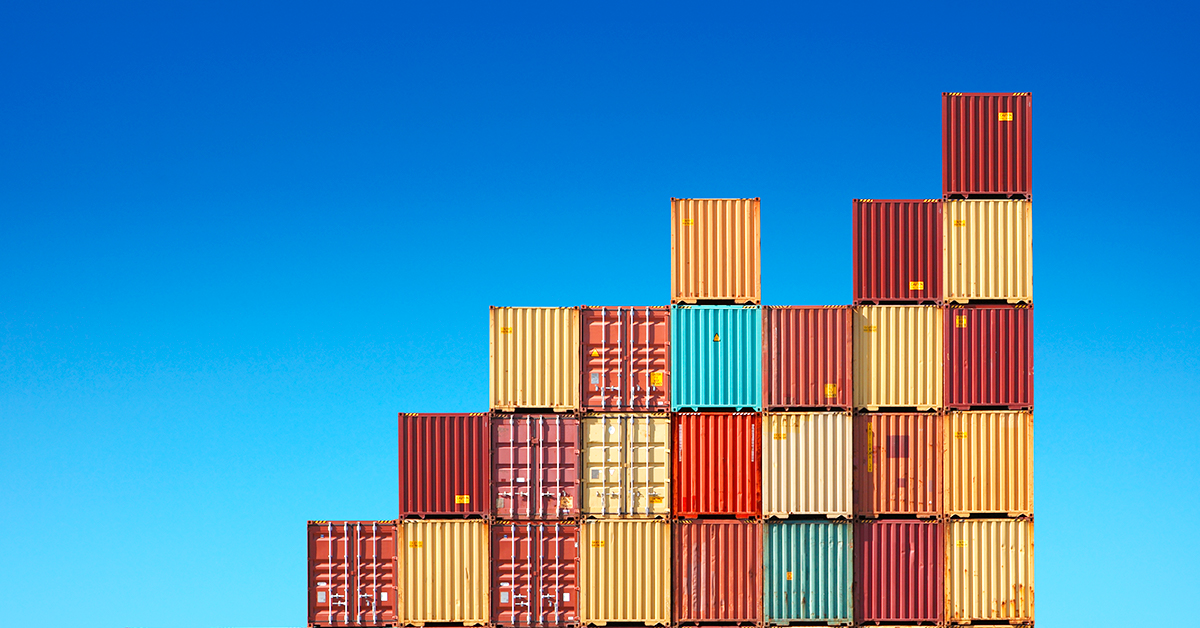 As quality growth investors, we evaluate investments using four factors—quality, growth, valuation upside, and capital return—with varying emphasis based on where we are in the economic cycle. At Wellington, the Global Cycle Index is a proprietary research tool that helps us gauge our position in the economic cycle, the relative intensity of investor risk appetite, and optimal factor weights across portfolios. This index recently peaked and is trending sideways following the largest economic bounce on record. In this environment, we weight each of our four factors equally as we rank stocks in our investment universe, and we believe that maintaining higher quality and valuation discipline is essential to navigating today's volatility.
A mix of headwinds and tailwinds
First, it's important to evaluate the macro factors currently affecting growth equities. Throughout 2021, economic growth was driven by the combination of effective vaccines and treatments against COVID-19, unprecedented government monetary and fiscal stimulus worldwide, and positive consumer confidence.
But the tailwinds from 2021 are now driving headwinds as inflation increases and the U.S. Federal Reserve begins to taper bond purchases in 2022 and prepares to raise interest rates. Notably, we believe the market will price in more persistent inflation, which we believe may hit a 30-year high in September 2022. We expect economic growth to slow down in the first half of 2022 as higher prices for energy and other goods weigh on consumer confidence and squeeze real incomes unless wages rise enough to support reflation.
In our view, it's crucial to next consider how different growth companies will behave amid these diverse factors.
Rising interest rates' impact on growth
The effect of rising interest rates varies significantly across companies and sectors. On the positive side, high-quality growth stocks in the financials sector may benefit from exposure to wider interest-rate spreads. For example, wealth management companies can charge higher fees on cash balances, banks' net interest margins should expand as rates go up, and demand continues to increase for private equity investments that are uncorrelated with public equities.
On the other hand, when interest rates rise, valuation discipline becomes even more important, in our view. This is particularly true when investing in growth equities. Higher rates affect more expensive, higher-multiple stocks as their cost of capital rises; for instance, we see examples of this among some technology stocks. This is one reason why we view that valuation discipline is an essential input into our process. We typically look for stocks to have a minimum of 10% valuation upside potential and also seek to avoid exaggerated free cash flow yield valuation multiples. In addition, companies with more balance sheet leverage and emerging-market countries with high levels of dollar-denominated debt may struggle in a higher interest-rate environment. Our focus on high-quality companies generating strong free cash flow margins with low debt levels is therefore especially important in this environment.
---
Notably, we believe the market will price in more persistent inflation, which we believe may hit a 30-year high in September 2022.
---
Growth companies amid inflation
Similarly, the impacts of inflationary pressures range widely across companies and sectors. Some can absorb higher cost inputs without sacrificing margins because they have the pricing power to pass these costs on to their customers. Such companies usually exist in areas such as software and services, healthcare, data analytics, and industrials. In our view, these businesses are attractive in this environment, as they have pricing power because their products and services are unique and high value, improve efficiency, lower costs, and are mission critical for their customers.
Conversely, companies selling products that are less differentiated or possess a lower value add may lack pricing power, particularly given the price transparency available online; for example, consumer staples companies are more vulnerable to today's rising inflationary pressures. These companies absorb higher raw material and transportation costs without fully passing these costs on to their customers, resulting in lower profit margins. Wage inflation also puts margin pressure on companies with high labor costs, such as those in the consumer services or consulting industries. Notably, leading companies with global scale are less susceptible to wage inflation, as they have better technology platforms to hire and train people and recruit from different countries, which is more difficult for smaller companies. 
Growth opportunities in China
In addition, we believe China offers strong economic growth potential and investment opportunities in 2022. In 2021, the government tightened liquidity with increased regulations and, as a result, China's increase in economic growth was low relative to other major countries and its equities lagged. However, we believe China may still be offering investment opportunities and attractive valuations, as we expect the government to stimulate the economy in 2022 while the rest of the world tightens. Furthermore, we anticipate that China's regulatory activity seen this past year will slow down.
In particular, we like consumer, internet, and healthcare companies in China, as we believe these areas may benefit from secular government support for growth as well as an emerging middle class with discretionary income to spend on goods and services.
Bottom line
Today's markets are influenced by strong macroeconomic forces, including government stimulus, rising interest rates, inflation, and regulation. As growth equity investors, we find it easier to navigate this volatile environment by adhering to our disciplined, structured philosophy and process. Looking to 2022 and beyond, we believe this approach to identifying potential companies with high quality, growth potential, valuation upside, and capital return to shareholders is especially important in this market.
Views are those of John A. Boselli, CFA, Alvaro Llavero, and Terry (Zhaohuan) Tian, CFA, of Wellington Management, are subject to change, and do not constitute investment advice or a recommendation regarding any specific product or security. This commentary is provided for informational purposes only and is not an endorsement of any security, mutual fund, sector, or index. John Hancock takes no responsibility for the accuracy of the content, and the views may not necessarily reflect those of John Hancock Investment Management.

Outbound links in this article will direct you to websites that are unaffiliated with John Hancock Investment Management. We provide these for informational purposes only; we are not responsible for the performance of the sites or their policies and cannot guarantee the accuracy of the content.

The Global Cycle Index is Wellington Management's proprietary index constructed to quantify trends in global economic activity and is a combination of seven components: industrial confidence, consumer confidence, capacity utilization, unemployment rate, global curve, policy uncertainty, and M&A activity. The index combines these seven forward-looking macro variables and assumptions to indicate the direction of the global economic cycle. Assumptions are based on historical performance and expectations of the future outcomes and, as such, the analysis is subject to numerous limitations. Future occurrences and results will differ, perhaps significantly, from those reflected in the assumptions.

Free cash flow yield is a measure of a company's cash available for distribution to shareholders per share after capital expenditures and taxes, divided by its share price.

Diversification does not guarantee a profit or eliminate the risk of a loss.

Foreign investing, especially in emerging markets, has additional risks, such as currency and market volatility and political and social instability. Growth stocks may be more susceptible to earnings disappointments. Hedging and other strategic transactions may increase volatility and result in losses if not successful. Please see the fund's prospectus for additional risks.

The subadvisors' affiliates, employees, and clients may hold or trade the securities mentioned, if any, in this commentary. The information is based on sources believed to be reliable, but does not necessarily reflect the views or opinions of John Hancock Investment Management.

MF1984837