Benefits of ETFs: a second look at potential investing advantages
In the 25 years since the first ETF came to market, investors have gradually embraced this investment vehicle. But the fact remains that mutual funds continue to be more popular than ETFs in most U.S. households. In this article, we look at the fundamental reasons why ETFs are worth considering for all investors, and we highlight how the latest generation of ETFs combines disciplined, rules-based strategies with some of the advantages of active funds.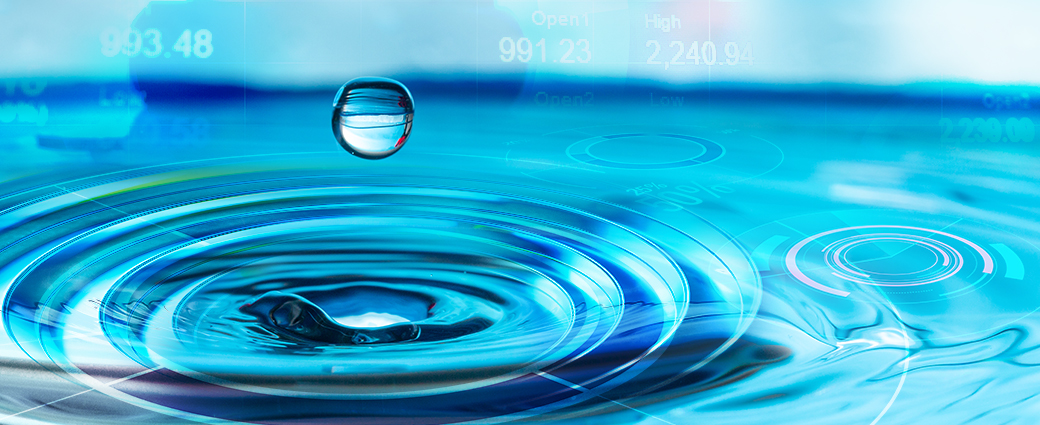 Many advisors consider using exchange-traded funds (ETFs) in their business practice but, for a variety of reasons, feel unsure where to start. They've heard that ETFs have advantages—such as tax efficiency, transparency, tradability, and lower costs—but they've positioned their clients in mutual funds for the majority of their career. Simply put, they're more comfortable with the ins and outs of share classes, breakpoints, portfolio managers, and fund companies—and their clients might be, too. What's a mutual fund-centric advisor to do?    

As an asset manager that offers both mutual funds and ETFs, we can tell you that adding ETFs to your practice is not only not as hard as you may think, but it may result in positive outcomes for your clients. Here's what you need to know as you consider your options.    
What are ETFs?
Like mutual funds, ETFs are baskets of securities that offer a simple and direct way to diversify investment portfolios. But while mutual funds trade only after the market closes, ETF investors have the flexibility to trade throughout the day at a fluctuating market price.
The ETF share creation and redemption process helps keep the market price of ETFs close to the value of the underlying securities. Designated liquidity providers—known as authorized participants—adjust the supply of ETF shares on the market, adding new shares when there's a shortage and reducing shares when there's a surplus.
In this way, and unlike mutual funds, ETFs let you make real-time decisions with highly liquid market exposures, which can help you protect your clients in volatile markets.    
ETFs are more (frequently) transparent than mutual funds
To enable the share creation and redemption process, most ETF issuers publicly disclose portfolio holdings each day so that authorized participants know which securities to deliver when they create shares and what securities they'll receive when they redeem shares. Investors in index-based ETFs can also obtain security lists directly from the index providers.
By contrast, active mutual funds only have to disclose their holdings quarterly, within a 30-day window. If the portfolio managers stray from the types of securities and risks specified in the fund prospectus, shareholders would be unaware of the deviations until 30 days after the next quarter, which could limit the effectiveness of their investment plans in the meantime.    
ETFs may offer enhanced tax efficiency
Mutual funds incur capital gains when their securities are sold when prices have gone up, whether the reason for the sale is to rebalance actively managed portfolios or to cover redemptions by shareholders. Those capital gains must be distributed at year end, which could be a taxable event for the remaining shareholders. And whenever new investors add assets to the fund, existing shareholders bear the costs of trading.
Like their index-based mutual fund counterparts, ETFs have little turnover except during the occasional index rebalancing, so they tend to incur fewer capital gains than actively managed mutual funds. However, ETF investors sell shares directly to other investors by trading on the exchange, without forcing ETF issuers to sell securities to raise cash for redemptions.
The mechanism for creating and redeeming shares makes ETFs even more tax efficient, as authorized participants deliver or receive the underlying securities in kind—without market transactions that might trigger capital gains. The ETF issuer can further reduce the tax burden by transferring shares bought at lower prices and keeping those bought at or above current market prices, which may also generate higher returns after tax.    
Mutual funds and ETFs: some nuances of index tracking
While ETFs have branched out across a diverse universe spanning international stocks, global bonds, currencies, commodities, real estate, and other alternative assets, they were originally designed to track the performance of U.S. equity benchmarks such as the S&P 500 Index. With the typical index weighting its components by size—or market capitalization—the biggest companies account for a larger proportion.
Such established stocks have already experienced the greatest price gains, so we could argue that giving them the most weight in the index is like thinking that past performance can predict future results—a common investment mistake. Meanwhile, the smallest companies have the least weight, yet they tend to be younger and more dynamic, with the potential for faster growth.
Market forces lead to another potentially problematic issue, as other investors can anticipate which stocks will be added to or deleted from an index at its rebalancing based on the index guidelines. But an ETF issuer must wait until the index provider officially announces those changes to rebalance and could face a drag on performance if the additions have been bid up and the deletions have sold off.    
ETFs with simple rules and smart research
Investment approaches known as strategic, or smart, beta seek to address these shortcomings of capitalization-weighted indexes by pursuing some of the same goals as actively managed portfolios. What's different is that strategic beta indexes follow disciplined and transparent rules, so ETFs can track them at a lower cost than active portfolios.
For example, equally weighting every stock in the benchmark breaks the link between a company's size and its share of the index. This simple rule not only reduces the past performance bias of capitalization weighting, but also establishes the discipline of buying low and selling high whenever the portfolio is rebalanced to equal weighting.
Return-oriented strategies seek to capture factors that offer opportunities for better returns, emphasizing securities with attributes such as growth, value, quality, or momentum. With rigorous research supporting their design, these strategies can be considered fundamentally weighted. That means a company's share in the index is determined by its influence in the economy—based on measures such as book value, sales, cash flow, and dividends—rather than its size in the market.
Risk-oriented strategies try to minimize volatility, helping to protect assets when markets go down while also seeking to keep pace when markets go up. In this way, they attempt to mimic the ability of active managers to raise cash during market corrections and avoid many of the deepest stock declines. Alternatively, they may increase volatility relative to the market—or beta—to enhance performance when the investment environment is calmer.
Multifactor strategies recognize that one factor may outperform others at any given time, although it may be impossible to forecast when. To diversify the risk of having too much exposure to the wrong factor at the wrong time, these ETFs combine several complementary factors into one portfolio. When they understand each factor's purpose in the portfolio and how the factors interact in different market environments, multifactor ETFs can be a consistent and comprehensive way to invest, designed to borrow the best ideas from passive and active management while avoiding their drawbacks.
While the learning curve may feel steep the deeper you go on ETFs, we can provide the resources you need to put this innovative area of the market to work for you and your clients. We invite you to read more about ETFs, multifactor investing, and smart beta in the viewpoints section of our website, and to reach out to a John Hancock business consultant with any specific questions related to your investment needs.    
ETF shares are bought and sold through exchange trading at market price (not NAV), and are not individually redeemed from the fund. Shares may trade at a premium or discount to their NAV in the secondary market. Brokerage commissions will reduce returns. A commission is charged on every trade.

Investors should request a prospectus or summary prospectus from their financial professional. The prospectus includes investment objectives, risks, fees, expenses, and other information that should be considered carefully before investing.

 

MF779850