Viewpoints by Steve L. Deroian, Head of ETF Strategy at John Hancock Investment Management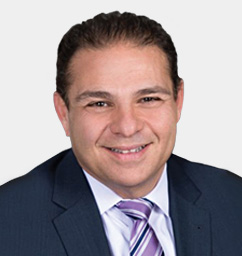 Steve is responsible for growing the firm's ETF platform by expanding distribution opportunities for our existing offerings, developing new capabilities, and overseeing the ETF lineup as a whole. Prior to joining John Hancock Investment Management, Steve accumulated over two decades of industry experience in a variety of roles, including North America product specialist for risk-based investment solutions at Rothschild Asset Management, where he was charged with driving their strategic beta product and sales strategy. Steve also worked at FSquared Investments as senior vice president of global strategic product and partnerships. The majority of his career was spent at Fidelity Investments, where he helped build the foundation for their ETF platform as investment product director for ETFs and index funds. Steve earned a B.A. in History from Boston College.
Explore the latest thinking from our network
Sign up to get market insight and analysis delivered straight to your inbox.