Academic planning: how to help your child graduate in 4 years
Completing a college degree program is a big undertaking—for parents as well as their newly minted high-school graduates. With a little strategic planning, you can help minimize or avoid common interruptions to your child's higher-education plans.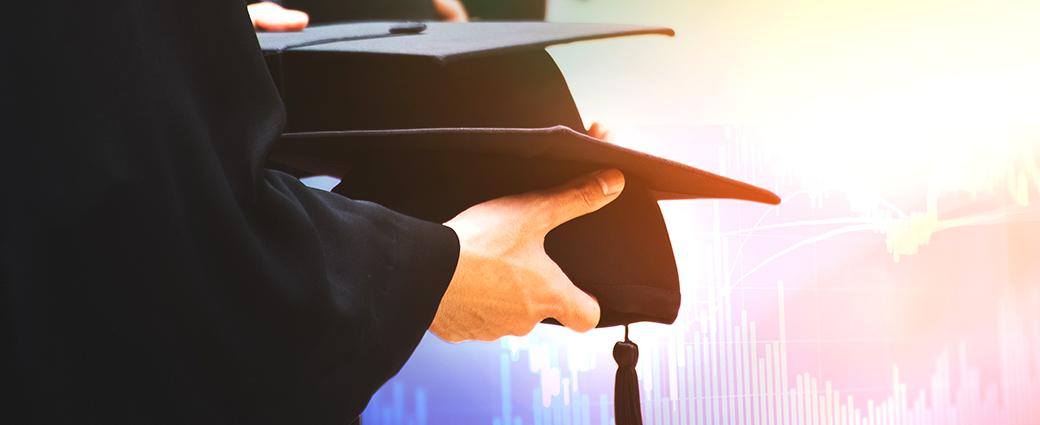 When saving for their child's future in a 529 college savings plan or other account, most parents plan on a typical undergraduate education: four years of tuition and fees, books and supplies, and perhaps room and board. However, according to the National Center for Education Statistics, only 41% of students graduate in four years. Another 19% take between five and six years to get their degrees. And the remaining 40%? Many of them withdraw and fail to earn a degree. 1
While results vary by school, the overall retention rate for freshmen at all colleges and universities is just under 62%. That means that 38% of students don't return for their sophomore year—12% transfer to another school and 26% withdraw. 2  
So how can you help ensure that your child will graduate—and do it in four years? Let's examine some of the reasons why students don't finish within the "traditional" four-year timeframe.
Living away from home: Some children aren't quite mature enough at age 18 to live on their own. Think about your kids. Do you have to wake them up in the morning to go to school? Can they do their own laundry? How studious are they? If you think your child will have issues on his or her own, consider a local school for at least one year.
Transferring schools: Sometimes the school that seems like the right fit on paper turns out to be the wrong one once your child is attending it. If your child is unhappy, see if he or she can at least complete one semester. Look into whether the credits your child has received can be transferred to a different school. This way, he or she won't have to repeat courses.
Changing majors: Picking a major can be difficult. Did you know when you were in high school what you wanted to be when you grew up? Not everyone does. That's why many learning institutions have elective requirements for underclassmen. It allows students to explore different fields of study. Most colleges don't require students to declare their majors until the end of their sophomore year. However, if your child decides on a different career path later in their schooling, summer semesters can help him or her catch up on required courses.
Working too many hours: Many students need jobs to help them pay for their education, but how many hours is too many? Trying to juggle both their studies and a full workweek can be tough. A Georgetown University study found that the majority of students who worked less than 15 hours per week were able to maintain a B average or better, while the majority of those who worked 15 hours or greater had a C average or lower.3 Concerned about how much your son or daughter works? Look into paid internships, where your child can earn both school credits and money.
Don't take enough courses: Undergraduate degrees typically require a total of 120 credits. Assuming a typical two-semester college year, that means that a student would need 30 credits per year, which usually translates to four to six courses per semester, depending on the major. Taking advanced placement (AP) courses while in high school can help, as many AP classes can be transferred to college credits.  
Want more information about planning strategies—including 529 college savings plans—for your child's education? Talk to your financial professional who can tailor a solution that helps you provide for your kids, no matter how long it takes them to earn their degrees.