Financials have more going for them than the election results
Financial stocks rallied sharply following the surprise U.S. presidential election results, fueled by Mr. Trump's call for loosening restrictions and the fact that Republicans maintained control of Congress.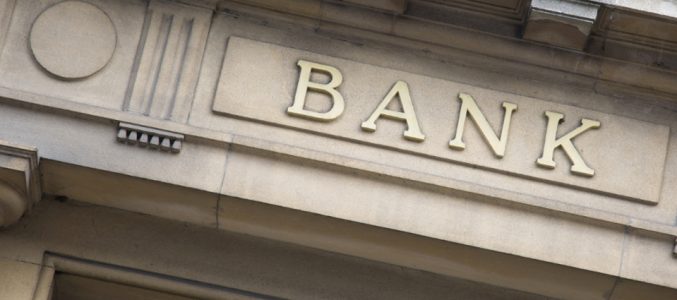 However, even without the rollback of regulations, financial stocks have begun an earnings turnaround that should provide a tailwind for the sector in the months ahead. An astounding 84% of financial companies beat earnings estimates in the third quarter, with the sector delivering an average earnings growth of just over 13%.1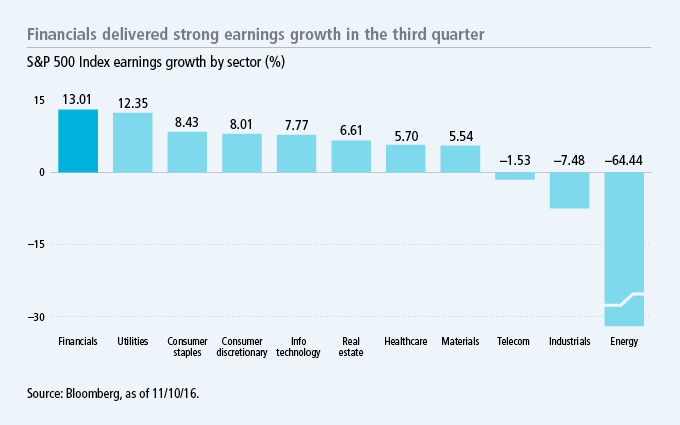 Equity asset managers in our network have been increasing exposure to the financials sector over the past year based on the thesis that relatively attractive valuations and the potential for improving fundamentals would begin to support stock prices. Today, we're seeing that thesis begin to play out.
Forward price-to-earnings (P/E) ratios of the sector relative to the overall market show just how attractively valued the sector is on a historical basis. Financials have a forward P/E ratio of 12.4x, versus 16.3x for the S&P 500 Index as a whole—a 25% discount to the market—whereas over the past 10 years, financials have historically traded at a 15% discount.2 Given the election outcome and recent earnings results, this discount is likely to close in the coming weeks and months.
Another positive indicator cited by several equity managers in our network is the rising level of bond yields, which helps increase net interest margins for banks; in fact, performance of the sector has been closely correlated with the 10-year U.S. Treasury bond yield for several years. Taken together, financial stocks have some tailwind for the first time in a while that may support stock prices with or without regulatory changes.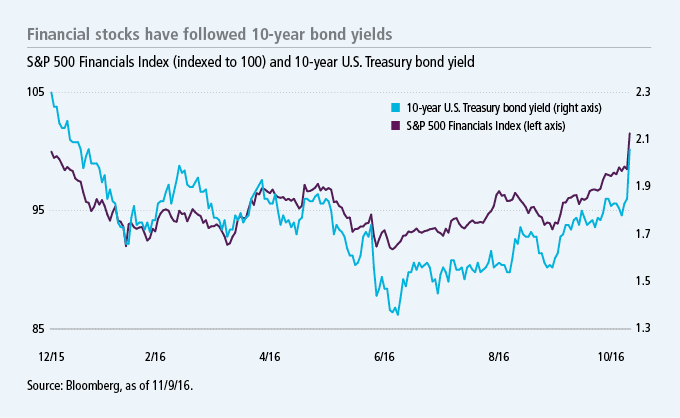 1 Bloomberg, as of 11/10/16. 2 Bloomberg, as of 11/9/16.