Portfolio intelligence podcast: don't fumble the FAFSA
Financial aid expert Mark Kantrowitz offers some timely wisdom for families with students seeking federal financial aid.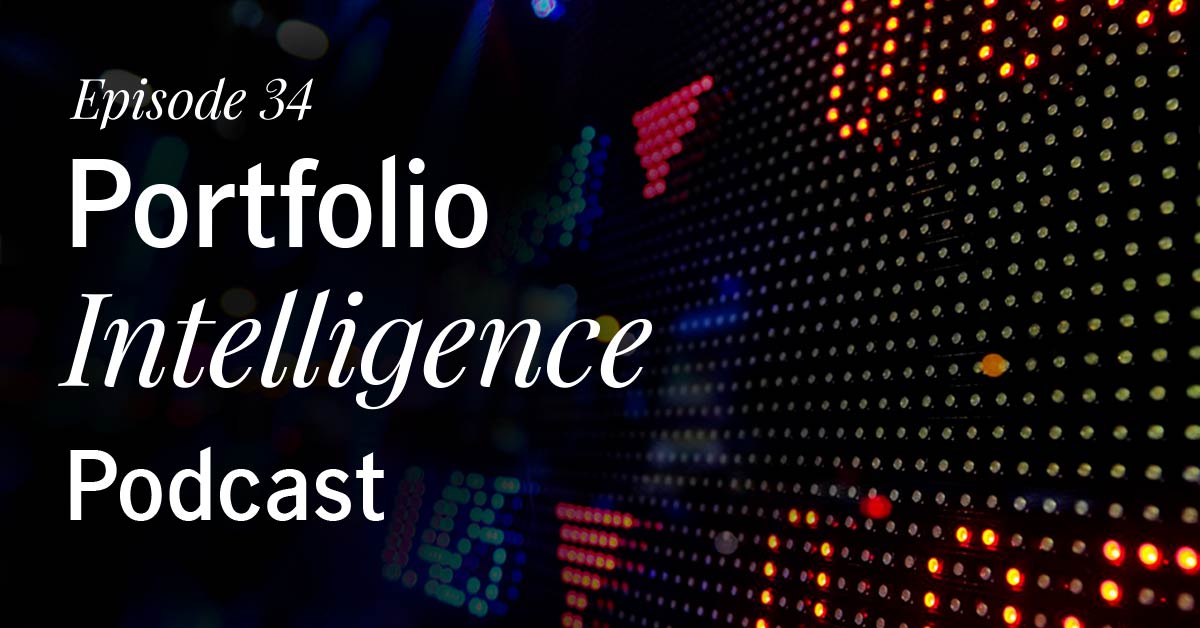 Mark discusses the most common errors families make when filling out the Free Application for Student Financial Aid (FAFSA), and he serves up some great tips for applicants to get the most aid possible. As students prepare for the next FAFSA filing on or after October 1 each year, Mark's tips will come in handy to help you avoid leaving money on the table.
"The number one error is not filing the FAFSA. Each year, about 2 million people who didn't file the FAFSA would have qualified for the federal Pell Grant, and the most recent data shows that 1.2 million of them would have qualified for the maximum federal Pell Grant."–Mark Kantrowitz, financial aid expert
About the Portfolio Intelligence podcast
The Portfolio Intelligence podcast features interviews with asset allocation experts, portfolio construction specialists, and investment veterans from across John Hancock's multimanager network. Hosted by John Bryson, head of investment consulting at John Hancock Investment Management, the dynamic discussion explores ideas advisors can use today to build their business while helping their clients pursue better investment outcomes.
John Bryson:
Hello, and welcome to the Portfolio Intelligence podcast. I'm your host John Bryson, head of investment consulting and education savings at John Hancock Investment Management. The goal, as always, of this podcast is to help investment professionals deliver better outcomes for their clients and their practice. Topics we typically address include advisory business-building ideas, capital market updates, the latest trends in portfolio construction, and investment insight from our veteran portfolio manager network across the globe.

John Bryson:
Today is August 12, and across the country, college students are getting ready to start back to school. Here at John Hancock, we are also getting ready for our back-to-school season. A big part of getting ready for college is preparing and applying for financial aid, and we want to help advisors help their clients apply for financial aid. With that in mind, we've decided to invite Mark Kantrowitz to our podcast. Mark is a nationally recognized expert on financial aid, scholarships, 529 plans, and student loans. He's been quoted in more than 10,000 newspaper and magazine articles and has written for numerous publications, such as The New York Times, Wall Street Journal, The Washington Post, Reuters, U.S. News & World Report, Forbes, Newsweek, and Time. Mark is also the author of five best-selling books about scholarships and financial aid. So we're thrilled to have Mark on the podcast. Mark, welcome.

Mark Kantrowitz:
Thank you for having me.

John Bryson:
So today we're going to talk about the Free Application for Federal Student Aid, better known as FAFSA. Can you tell our audience what is the FAFSA and why are we talking about it now?

Mark Kantrowitz:
The FAFSA is used to apply for financial aid from the federal government, from the state governments, and most colleges and universities. One applies, files the FAFSA every year you're in school starting October 1 of the prior year. And it's best to file the FAFSA as soon as possible on or after that October 1 start date because people who file the FAFSA sooner tend to get more financial aid.

John Bryson:
Excellent. So perfect time for us to be getting ready and talking about this and for our audience to be thinking about this. So when we talk about the FAFSA, getting ready for it, what are some of the documents people need to pull together to prepare to file?

Mark Kantrowitz:
Right. So there are three main types of documents that people need to gather, ideally in advance. These are documents related to identity, documents related to income, and documents related to assets. It is easier to fill out the FAFSA if you've gathered these documents in advance as opposed to trying to scramble to find them while you're in the middle of filling out the online form. It's important with regard to the documents related to income to get the right year's documents.

Mark Kantrowitz:
The FAFSA uses what's called Prior-Prior year. For example, for the 2022–23 FAFSA, it uses income from the 2020 calendar year or tax year while assets are reported as of the date the FAFSA's filed. So you need to use the correct set of income when filling out the FAFSA. Similarly, with regard to assets, it's as of the date you file the FAFSA. But you should make sure you have some sort of backup documentation, such as the most recent bank account or brokerage account statements. If you're going to do a last-minute change, go on the website of your account and print out the status after you make that change so that you have something to prove that this was indeed the assets that you had on the date you filed the FAFSA.

John Bryson:
Excellent. Really helpful information. Let's dig a little bit deeper. One of the things that we've heard about is an FSA ID. Can you tell us what that is and what the benefits are of having that?

Mark Kantrowitz:
Okay. So the FSA ID, which stands for Federal Student Aid ID, is not just a username and password to complete the FAFSA, it's actually an electronic signature. So it lets you, the student and the parents, to sign the online version of the FAFSA electronically. And if you do so, it'll lead to faster processing of the FAFSA. You create the FSA ID online at fsaid.ed.gov before you complete the FAFSA. You could even do it now. You don't have to wait until October 1 to get an FSA ID. And it's usually better to do it in advance because some people have reported problems creating the FSA ID because it's a little bit complicated.

Mark Kantrowitz:
When you create the FSA ID, it's important to use the student's name exactly as it is shown on the student's Social Security card. Don't use a middle name, don't use a nickname instead of the name that's on the Social Security card, which is the student's legal name. Otherwise, you'll have a mismatch error when the FAFSA compares the information you supplied as part of the FSA ID with the information that's in the Social Security Administration's records. And the FSA ID is going to need not just your name but your telephone number, your email address, your postal mailing address, your date of birth, as well as that Social Security number.

Mark Kantrowitz:
One of the benefits of the FSA ID is that if you forget your password, it allows you to retrieve that password or reset that password by email, and it allows for name changes. So if a parent's name changes through marriage or divorce, they can change the name on the FSA ID without needing to get a new FSA ID.

John Bryson:
Excellent. And it really sounds like the planning components, if you break it down into these smaller steps, is really going to make it easier. But you got to be prepared, pull together the information, understand these components. The other tool that you've shared with me that's helpful is the IRS Data Retrieval Tool. Can you tell us about that, and why people should use it?

Mark Kantrowitz:
Okay. So the IRS Data Retrieval Tool helps you avoid the need to gather your tax returns because if you're eligible to use the IRS Data Retrieval Tool, the FAFSA will transfer information from your federal income tax return into the FAFSA, and any data element that is transferred from the IRS into the FAFSA is no longer subject to a process called verification. Verification is not really an audit process so much as ensuring the accuracy of the information. But there's an assumption that any piece of information that is transferred from the IRS into the FAFSA is accurate. So instead of about 18% of students being selected for verification, if you use the IRS Data Retrieval Tool, the percentage is in the single digits. So it saves you time and hassle later.

Mark Kantrowitz:
In addition, most people should be able to use the IRS Data Retrieval Tool because most people will have filed the federal income-tax returns by then. The October 1 start date is almost six months after the IRS tax deadline of April 15. So even if you requested an automatic six-month extension to file your federal income-tax return, chances are you filed it by that October 1 deadline and certainly by October 15. So most families should be able to use the IRS Data Retrieval Tool.

Mark Kantrowitz:
There are a few people who can't. If the address on the FAFSA doesn't match the address on the federal income-tax return because you've moved, you won't be able to use the IRS Data Retrieval Tool unless you file a change of address form, IRS Form 8822, with the IRS. And that takes a few weeks for them to process. Then they'll be a match and then you'll be able to use it. If you filed your tax return very recently, within three weeks if you filed electronically or 11 weeks on paper, the database that's used for the IRS Data Retrieval Tool won't yet have that information, so you'd have to wait until it has that information.

Mark Kantrowitz:
If there has been a change in your marital status since the end of the tax year, you got divorced, you got married, the IRS, as of right now, is not able to add and subtract the relevant information. Especially if you were married, then you got divorced, and now you remarried to someone else, well that means separating out the information from the joint return from two years prior and then combining it. I often joke that the IRS doesn't know how to add and subtract. But they are working on that. So in the future, they may be able to handle that. Also, it doesn't handle properly taxpayers who file as head of household or married filing separately. If you file a single return or a joint return, it can handle it, not if it's one of these special types of returns.

John Bryson:
Great. So the tool can be a great shortcut, most people can use it, but not everybody. So what should you do if you go through the situation and you can't use the IRS Data Retrieval Tool?

Mark Kantrowitz:
Well, if you can't use the IRS Data Retrieval Tool, the college will probably ask you for an IRS tax return transcript. And it's a good idea to get this as soon as possible, when you file the FAFSA even, because it can take a while for the IRS to send you back that IRS tax return transcript. There is an online tool called the Get Transcript tool, which could give you an online tax return transcript immediately, but not everybody can get that. It requires you to authenticate your identity by providing a cell phone number that's in your name and some kind of a loan, a credit card, auto loan, or mortgage in your name that they can then use credit records to prove that you are who you say you are and then they can give you that online tax transcript.

Mark Kantrowitz:
If you aren't able to supply that information, they will send that transcript, if you use the online tool, by postal mail to the address that's listed on the tax return. Of course, if you've moved, you'll need to file that IRS Form 8822 to change your address and then wait a few weeks before requesting the tax transcript. There's also a way to file this on paper, then that's by filing IRS Form 4506-T. It's a free form. So if there's a $50 fee on the form, you left off that dash T. IRS Form 4506 does require a fee, but you need to file the 4506-T form.

John Bryson:
Got it. Super helpful. Now, this can feel intimidating for people thinking about the FAFSA, but, again, breaking it down into small parts is super helpful. What are some of the most common errors you see people making involving the FAFSA?

Mark Kantrowitz:
Well, I'd say the number one error is not filing the FAFSA. Each year, about 2 million people who didn't file the FAFSA would have qualified for the federal Pell Grant, and the most recent data shows that 1.2 million of them would have qualified for the maximum federal Pell Grant. So you're effectively leaving money on the table.

Mark Kantrowitz:
Another common problem that I alluded to earlier is that people delay filing the FAFSA. I mean, financial aid, many types of financial aid, is awarded on a first-come, first-serve basis until the money runs out. Students who file the FAFSA within the first three months of the application season tend to get more than twice as much grant money as compared with students who file the FAFSA later. There's more than a dozen states that award their state grants on a first-come, first-served basis. There are 10 states that have deadlines in December, January, February, and March. So if you delay, you might not get as much money.

Mark Kantrowitz:
Another common problem is people enter dollars and cents into the fields on the online FAFSA. Well, the FAFSA is based on whole dollar amounts. It doesn't require or allow you to report cents. So if you enter a dollar amount then followed by a decimal point and two digits for the cents, it'll ignore that decimal point. So $10 and one cent will show up as $1,001. That's a fairly common error. There are some attempts to try to catch these types of errors. But still, sometimes they pass through, and then you're amazed at how little financial aid you get because you just multiplied your income by 100.

Mark Kantrowitz:
Other types of problems that are common occur when the parents try to do everything for the child. The FAFSA has two pieces. One is completed by the student. The other is completed by the parent. Well, when parents try to do everything, they create an FSA ID for their child, because after all they know their child's Social Security number, they tend to make errors more often than you might think. They'll swap the child's Social Security number with their own or they'll swap the child's Social Security number with that of a sibling or they'll get the date of birth mixed up, wrong year sometimes. And these then cause problems.

Mark Kantrowitz:
Another common problem is they start the FAFSA using their own FSA ID instead of their child's FSA ID. Well, the words you put on the FAFSA refer to the student, not the person completing the form. So many, many problems are caused by parents trying to do everything for their child.

Mark Kantrowitz:
Another common problem is the child's getting married. The parent says, "Oh, they don't have time to deal with it. I'll take care of it for them," when the child may have been deliberately delaying filing the FAFSA until after they were married because it affects the amount of financial aid they receive. And by the parent filing that too soon, they interfere with that attempt to increase the amount of financial aid the student is eligible for.

Mark Kantrowitz:
Oftentimes, there is confusion if there's child support between the amounts paid and the amounts received. Their family size. There are sometimes errors involved in that. An unborn child who will be born during the academic year or before the academic year should be counted in household size. Children who don't live with the family but receive more than half support from the parent should be counted in household size. And temporary absences from the home for education, military service, incarceration, business travel, vacations, and hospitalizations do not affect whether that student should be counted in household size; they should still be counted. So if a sibling is in college, but the parent's providing more than half their support, you count them in household size.

Mark Kantrowitz:
If a stepparent has children from a prior marriage but is providing more than half of their financial support, they get counted in the household size. And this can have a big impact on aid eligibility, especially if one of these children are enrolled in college because the FAFSA currently divides the parent contribution by the number of children enrolled in college on at least a half-time basis. So that's like you go from one child in college to two children in college, that's like dividing the parent income in half.

Mark Kantrowitz:
There are also oftentimes errors involving taxes. Sometimes people try to overthink it instead of following the directions on the FAFSA. Of course, if you use the IRS Data Retrieval Tool, these problems don't occur. So self-employed individuals often get concerned about their share of the FICA taxes, but the formula already takes that into account. So if you report the wrong line of your federal income tax return, you're going to yield double counting or under counting of the actual tax information.

John Bryson:
Got it. That was a good combination of some kind of basics and some more complicated kind of thoughts or errors that people should think about. I really think your first point was most critical, start preparing early so you have all that information pulled together, use the tools that are available to you that'll automatically help you avoid some of these mistakes. Now, let's say you go through the FAFSA process and you get an answer, you get a certain amount of financial aid. Can you negotiate for more financial aid?

Mark Kantrowitz:
Okay. There's actually an additional error that is actually one of the more pernicious errors that I forgot to mention. And that's reporting money that's in a qualified retirement plan or the family's home, the net worth of the family's home as an asset on the FAFSA or as an investment. Yes, it is an investment, but is not a reportable investment. And since these retirement plans and real estate tend to have a high net worth, they can significantly affect the measure of the family's ability to pay for college. So don't report qualified retirement plans like 401(k)s, 403(b)s, IRAs, Roth IRAs, SEP, SIMPLE, Keogh, and pension plans as assets on the FAFSA. They don't get reported. And the family's principal place of residence, a family home, also doesn't get reported. But if you have a vacation home, that does get reported.

Mark Kantrowitz:
Now, people sometimes think, "Oh, I can bargain with the school and negotiate with them about the price." But this is often an appeal for more financial aid that is confused with negotiation. Appealing for more financial aid is not like negotiating with a car dealership where bluff and bluster gets you a bigger, better deal. Colleges don't engage in bidding wars for students. What they do do is they look for special circumstances that affect your ability to pay for college. Then they'll want to see documentation of those special circumstances because their entire process is driven by documentation. So if they don't have the documentation, they can't make an adjustment. So special circumstances fall into two groups that generally involve differences. That can include changes in income from the base year to the present year. So remember, the FAFSA is based on the Prior-Prior year income. Well, what if your income changed in the interim? Common examples include job loss and pay cuts like occurred during the pandemic.

Mark Kantrowitz:
The second category is anything that distinguishes the family, their finances from that of typical families. So that could include divorce and separation, special needs or disabled children, or dependent care costs for an elderly parent, unreimbursed high medical and dental expenses, even textbook costs beyond the standard allowance from the college, changes in the student's marital status, income from a Roth IRA conversion, dependency overrides for a normally dependent student to independent. And in general, one-time events that are not reflective of your ability to pay during the award year. Maybe you got an inheritance or an insurance settlement or severance pay or an unusual bonus. You sold some stocks and got capital gains, but you don't normally do that. That can skew your income on the FAFSA. And that unusually high income can reduce your eligibility for need-based financial aid. But if you explain to the college that this was an unusual event and you provide documentation of it, that can then yield more financial aid.

John Bryson:
Got it. And that's great for our financial audience, the advisor audience to understand that, and they can help their clients prepare with that. Now, so it's not a negotiation for more, but it's an appeal, when should somebody appeal for more financial aid? Is there a certain timing or other considerations they need to think through?

Mark Kantrowitz:
Right. So financial aid appeals can be submitted at any time in the academic year or before the academic year. You should apply for financial aid as soon as you know about that special circumstance. So as soon as you lose your job, then you submit the appeal because colleges have contingency budgets to handle the appeals. And if you appeal sooner, more of that budget will be available. If you appeal later, there'll be less money available for them to give you more financial aid. So file that appeal as soon as the special circumstances occur.

John Bryson:
And how do you do that? How do you go about appealing for more financial aid?

Mark Kantrowitz:
Well, each college is different, so I recommend that you contact the college financial aid office to ask about its appeals process. There are two main types. One is the college may have a form, it might even be available on their website, that they ask you to complete. They're trying to do a holistic review, so they'll ask you questions about all sorts of topics. If you lost your job but you just won the Powerball or Mega Millions jackpot, you're probably not going to get more financial aid. The other process that is more common is they ask you to just write them a letter, a short letter that summarizes the special circumstances and the financial impact on the family. This letter should list each special circumstance, say in a bulleted list, and be specific as to dates and amounts. And regardless of which method is used to appeal, you should send them copies, not originals of the documentation that support that appeal.

Mark Kantrowitz:
And you should mail this appeal to them. If it's not done by electronic means, you should mail it with some sort of proof of receipt, like certified mail, return receipt requested, or delivery confirmation. And for the documentation, it is best that it'd be independent third-party documentation, so if you lost your job a copy of the layoff notice or a copy of the letter from the unemployment office showing the recent receipt of unemployment benefits. Then after you mail it, even though you're going to have proof that it was received, I recommend that you call the financial aid office or otherwise contact them about a week afterward, not just to confirm receipt but to ask them if they need any additional information.

John Bryson:
It makes a ton of sense, and it really kind of highlights that there are people at the end of the line too. They're willing to help you if the situation calls for it—and the communication is critical.

John Bryson:
Mark, I pulled a ton of great information from this. What I share with the audience is first and foremost look into the FAFSA. A lot of people have aid available to them and they don't take advantage because they simply don't fill it out. Don't be intimidated by it. Pull together your documents for the next calendar year. You've got two months to get ready. Reach out to your clients, reach out to your friends, start to pull together those documents, leverage the stuff that's out there. The FSA ID and the IRS Data Retrieval Tool—that will make your life easier. Kind of follow some of the basics, right? Apply, cross your t's, dot your i's, make sure your numbers are right. Those were helpful. Put the right names. And some of those basics that we sometimes forget are all useful. And then if it doesn't work out the way you wanted, reach out to the college and find out.

John Bryson:
Now, Mark, there is a lot more we could discuss. You've got some resources. If people want to learn more about what you have to offer, whether it's some of the books you have or your website, can you share that information with them?

Mark Kantrowitz:
Well, my website is kantrowitz.com, like my name kantrowitz.com. There's a list of the books there. And the book webpage for—I wrote the book about how to appeal for more college financial aid—that book's webpage includes a one-page tip sheet that you can download that goes through the basics of how to appeal for more financial aid. I mean, every family that is affected by the pandemic or has something unusual about their financial situation should appeal. Not enough families do appeal.

John Bryson:
Excellent insight. Mark, I want to thank you for taking the time, for sharing your knowledge with what you've learned about the process and how you've helped so many families through this process. I thank you very much. For our audience, as always, thanks for listening. If you have suggestions on other topics that we can help with, please reach out to your local John Hancock business consultant, or, as always, check out our website www.jhinvestments.com to see all the different insight that we're trying to share with you to help you grow your business. Thanks and have a great day.
Disclosure:
This podcast is being brought to you by John Hancock Investment Management Distributors LLC, member FINRA, SIPC. The views and opinions expressed in this podcast are those of the speaker, are subject to change as market and other conditions warrant and do not constitute investment advice or a recommendation regarding any specific product or security. There is no guarantee that any investment strategy discussed will be successful or achieve any particular level of results. Any economic or market performance information is historical and is not indicative of future results, and no forecasts are guaranteed. Investing involves risks, including the potential loss of principal.
John Hancock Investment Management and Mark Kantrowitz are not affiliated; he may have been compensated for his time.