Patience is a virtue for today's fixed-income investors
The U.S. Federal Reserve (Fed) on March 16 raised interest rates for the first time in the current economic cycle, to a range of 0.25% to 0.50%, up from 0.00% to 0.25%.  While the rate hike was widely expected, the Fed's outlook on inflation, the economy, and future rate hikes shifted dramatically, creating challenges for fixed-income investors.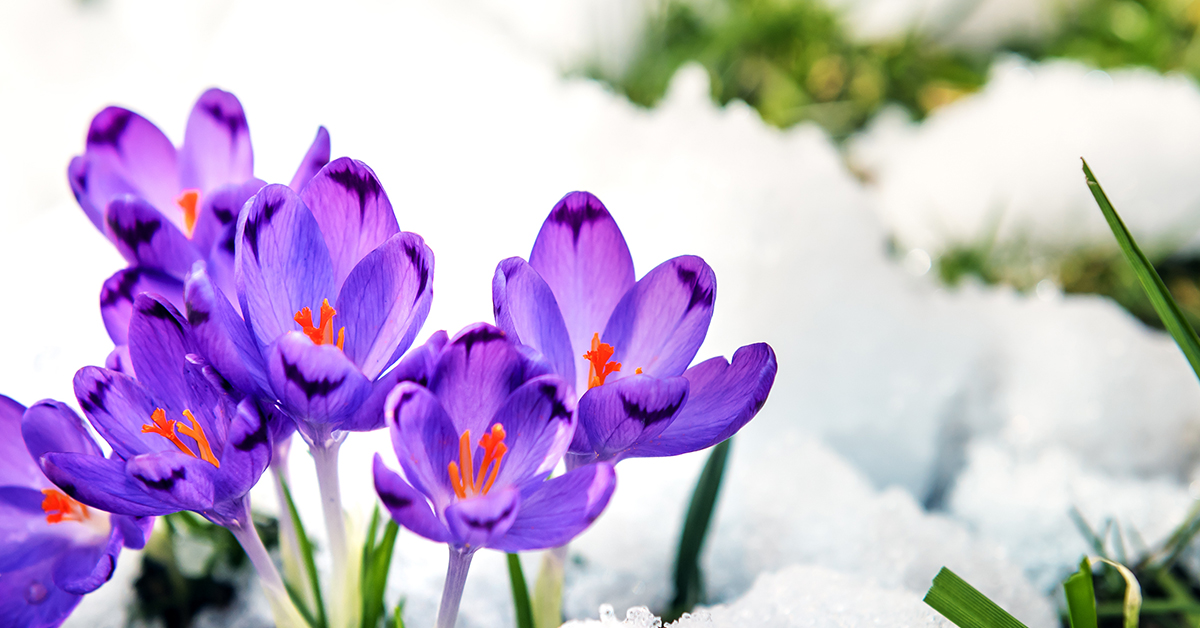 Here are the major changes to the Fed's 2022 forecasts and expectations:
U.S. GDP growth was downgraded from 4.0% to 2.8%.
The Core Personal Consumption Expenditures Price Index—best known as PCE, the Fed's preferred inflation metric—was increased from 2.6% to 4.3%.
The Fed now projects a total of seven rate increases this year—a 0.25% increase for each scheduled meeting for the rest of 2022.
The balance sheet quantitative tightening plan was discussed and will be announced at a subsequent meeting.
Based on these changes, it's clear that the Fed plans to make full use of its primary monetary policy tools (rate hikes, balance sheet reduction) to fight elevated inflation even though its outlook for economic growth has cooled to more modest levels. In our view, the Fed will be hard-pressed to raise rates seven times in 2022 (we expect something closer to 4–5 times) given the fact that growth has recently been moderating and the yield curve has been flattening.
What are the implications for investors?  This backdrop—persistently high inflation, a hawkish Fed, a fast-moving cycle, and a flattening yield curve—requires a thoughtful approach to fixed-income positioning as we move through 2022 and into 2023. In fact, there are two distinct phases that we've identified in the tightening cycle: before and after a potential yield curve inversion. While we believe both phases suggest a primary allocation to core-plus bonds, history indicates that the complements to that core allocation should shift as the cycle progresses.    
Positioning for rate lift-off—core-plus and floating-rate bonds
In the first phase, we expect economic growth to stay elevated while the rate hiking cycle begins.  Here, we believe that investors may benefit from emphasizing bank loans and core-plus bonds. Based on the performance of various Morningstar fixed-income fund categories during the last two Fed rate hiking cycles, corporate credit—with its greater income potential relative to government debt—has typically benefited from a stronger economic backdrop during periods of rising rates.  Meanwhile, shorter duration strategies that tend to generate less yield and that are overweight in government bonds have historically not done as well, as their income potential is more limited. 
Bank loans and core-plus strategies have proven resilient in past tightening cycles
Fixed-income market performance through periods of Fed tightening (month prior to month after)
Source: Morningstar Direct, as of 1/31/22.
Phase two, postinversion—emphasizing core bonds
In the second phase of the rate hiking cycle, the yields of shorter-dated bonds have typically moved higher than the yield of longer-dated bonds, suggesting that the Fed has tightened more than the economy could handle. While such yield curve inversions don't suggest an overnight risk-off environment, they have historically signaled that the 10-year U.S. Treasury bond yield has peaked for the cycle and that economic growth is set to slow. Historically, yield curve inversions have occurred around the same time the 10-year Treasury yield peaks. 
The past three tightening cycles have produced extremely flat—or inverted—yield curves
U.S. Treasury yield curve dynamics (1/1/99–3/11/22)
Source: FactSet, as of 1/31/22. The U.S. Treasury (UST) yield curve describes the yields on UST bills, notes, and bonds plotted on a graph. An inverted yield curve tends to predict a recession. Past performance is no guarantee of future results.
While the timing can be difficult, our analysis suggests that investors are best served in post-inversion cyclical periods by leaning further into core bond positions. In fact, we expect to see duration become a tailwind—rather than a headwind—over the course of 2022 as economic growth cools to more modest levels based on the fading impact of fiscal stimulus and a tightening Fed. We aren't there yet, but that's where we see the puck potentially going.
Bonds are looking increasingly attractive
One notable dynamic today is that the bond market has gone through a significant re-rating, pushing up yields nearly across the board based primarily on higher inflation and a hawkish Fed. As a result, we're now seeing attractive yield potential of roughly 3.5% to nearly 5.0% for intermediate corporate bonds in the BBB- and BB-rated spaces. This level of income potential is extremely difficult to replicate elsewhere across markets; importantly, it's still early in the year, and the income will be paid to investors in subsequent quarters.
Careful asset class selection in credit may lead to favorable risk/reward trade-offs
Yield to maturity (%)
All indexes are Bloomberg except S&P/LSTA Leveraged Loan 100 Index.  
Source: FactSet, Moody's, as of 1/31/22. The U.S. Short Treasury Index tracks the performance of the U.S. Treasury bills, notes, and bonds under one year to maturity. The Aggregate (Agg) Government/Treasury Index tracks public obligations of the 
U.S. Treasury comprising U.S. Treasury bonds and notes across maturities ranging from one to thirty years. The Agg Bond Index tracks the performance of U.S. investment-grade bonds in government, asset-backed, and corporate debt markets. The Agg Securitized Mortgage-Backed Securities (MBS) Index tracks the performance of investment-grade U.S. securitized MBS. The Agg Corporate Index tracks the performance of the investment-grade, U.S. dollar-denominated, fixed-rate, taxable corporate bond market. The U.S. Corporate Investment Grade Index tracks the investment-grade, fixed-rate, taxable corporate bond market. The Agg Credit–Corporate High Yield (HY) Index is a broad-based benchmark that tracks the HY, U.S. dollar-denominated, fixed-rate, taxable corporate bond market. The S&P/LSTA Leveraged Loan 100 Index tracks the market-weighted performance of the largest U.S. dollar-denominated institutional leveraged loans. The Emerging Markets (EM) Sovereign U.S. Dollar (USD) Index tracks the performance of USD-denominated government bonds from more than 60 emerging markets. The U.S. Corporate HY Bond Index tracks the performance of the USD-denominated, HY, fixed-rate corporate bond market. It is not possible to invest directly in an index. Past performance does not guarantee future results.
Bonds are also looking increasingly attractive versus equities on a risk-adjusted basis, in our view.  In fact, the dividend yield on the S&P 500 Index fell to 1.35% as of March 18, with none of its 11 sectors offering the yield that investment-grade corporate bonds offer at 3.66%, as represented by the average yield of the Bloomberg U.S. Aggregate Corporate Bond Index.1  Moreover, bonds are higher in the capital structure and feature lower volatility than equities. 
S&P 500 Index dividend yields by sector, as of 3/18/22 (%)
| | |
| --- | --- |
| S&P 500 Index | 1.35 |
| Communication services | 0.94 |
| Consumer discretionary | 0.62 |
| Consumer staples | 2.44 |
| Energy | 2.99 |
| Financials | 1.64 |
| Healthcare | 1.46 |
| Industrials | 1.43 |
| Information technology | 0.84 |
| Materials | 1.82 |
| Real estate | 2.34 |
| Utilities | 2.99 |
Source: FactSet, as of 3/18/22. The S&P 500 Index tracks the performance of 500 of the largest publicly traded companies in the United States. It is not possible to invest directly in an index. Past performance does not guarantee future results.
Patience is key
With elevated inflation and a hawkish Fed, this may seem like a good time to abandon core fixed-income positions. Instead, we would urge patience.  The cycle is moving rapidly, and we may see a yield curve inversion on the horizon as tighter monetary policy collides with a slowing economic growth backdrop.  Meanwhile, as yields have risen, we view bonds as increasingly attractive relative to other assets. 
In Market Intelligence, our quarterly publication reflecting our asset management network's 12- to 18-month outlook on a range of asset classes, we maintain a modest underweight in bonds relative to equities as economic growth remains solid and earnings estimates continue to climb. Within bonds, we're maintaining our preference for U.S. corporate bonds over U.S. Treasuries and emerging-market debt. The duration target of our views in Market Intelligence is between 5 and 6 years—below that of the 6.5-year average yield of the Bloomberg U.S. Aggregate Bond Index. While we're comfortable with these positions today, we'll be watching U.S. yield curve dynamics as the primary input to our views, and we expect to make modest changes to those views in the event of an inversion.
1 FactSet, as of 3/18/22.
Views are those of Emily R. Roland, CIMA, co-chief investment strategist, and Matthew D. Miskin, CFA, co-chief investment strategist, for John Hancock Investment Management, and are subject to change and do not constitute investment advice or a recommendation regarding any specific product or security. This commentary is provided for informational purposes only and is not an endorsement of any security, mutual fund, sector, or index. No forecasts are guaranteed.  Any economic or market performance is historical and is not indicative of future results.

The Bloomberg U.S. Aggregate Bond Index tracks the performance of U.S. investment-grade bonds in government, asset-backed, and corporate debt markets. It is not possible to invest directly in an index. Past performance does not guarantee future results.

MF2092945