Why does my SMA use completion funds?
For investors who have a sufficient asset base, there are many reasons to choose a separately managed account (SMA), including direct ownership of the individual securities underlying the strategy. For this reason, it can be surprising to find out that some SMAs employ completion vehicles to be used in combination with individual securities. This practice has several benefits for the end investor, although it can require some explanation for those who aren't expecting to see these funds held within their SMA.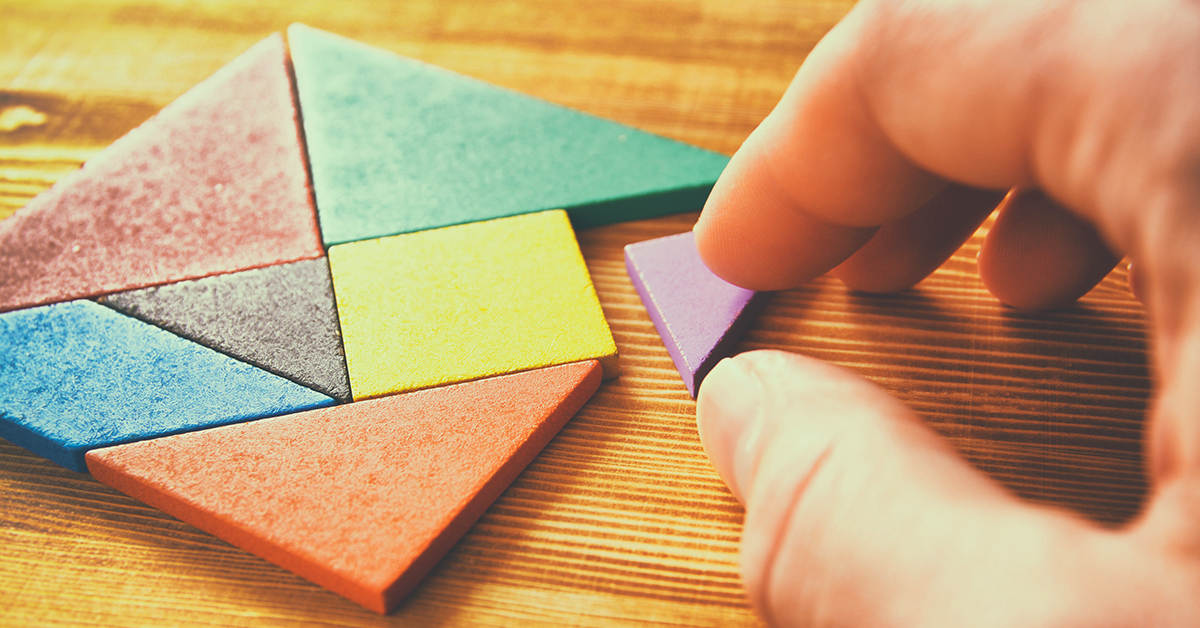 Key benefits
Diversification—Supplementing individual bond holdings with completion funds within fixed-income SMAs helps provide greater diversification across sectors and issuers, potentially helping to reduce portfolio risk.
Precise portfolio construction—Completion funds can broaden the number of holdings, helping reduce the impact that buying and selling an individual bond might have on portfolio metrics, including duration and credit quality.
Access to 144A securities—Completion funds can allow the portfolio management team to allocate to 144a securities, a type of unregistered bond, which can provide investors with access to a large and growing part of the market, especially in high yield.
No additional cost—Since completion funds are designed and managed exclusively for the SMA, they don't pass through any cost to the advisor or investor, including 12b-1 fees.
What is a completion fund?
Completion funds are a special type of no-fee mutual fund that's designed and managed exclusively for use within an SMA. Using completion funds within an SMA may offer several benefits over SMAs comprised of individual bonds, particularly for smaller account sizes.
Using completion funds within an SMA helps provide access to a wider range of bonds. While investors in an SMA might be able to purchase 15 to 25 individual bonds within their portfolio, using completion funds within the SMA could broaden this number significantly.
This can help provide greater diversification across sectors and issuers, allowing the strategy to potentially reduce some of the risks associated with investing in individual bonds and with investing in some of the lower-quality but higher-yielding parts of the fixed-income market. In addition, broadening the portfolio may allow for more precise duration when compared with a laddered approach with fewer individual bonds; for example, an SMA portfolio comprising individual bonds might be limited to 15 to 25 individual issues, while an SMA portfolio that includes completion funds might hold more than 600. This means that buying and selling each bond within the completion fund tends to have less of an effect on the overall duration profile. 
Completion funds allow for more precise management of duration
Source: John Hancock Investment Management, 2023. For illustrative purposes only.
This can be a key factor in differentiating an actively managed SMA from a more concentrated laddered portfolio. Concentrated bond ladders that don't use commingled vehicles tend to see larger duration shifts as one bond matures and a new bond is added to the end of the ladder. Duration risk has been largely inconsequential during the recent 30+ year period of stable and declining interest rates; however, this risk is highly relevant to investors today as rates have risen sharply, negatively affecting fixed-income portfolios, particularly those with longer durations.
Unlike stocks, most of the bond market is traded over the counter or on the secondary market. Because these securities aren't listed on major exchanges, liquidity can vary dramatically between different sectors of the bond market. Some sectors, such as U.S. Treasuries, agency mortgage-backed securities (MBS), and investment-grade (IG) corporate bonds, are fairly liquid, so buying and selling individual bonds tends to be done with ease.
However, greater trading efficiency may be achieved by transacting bonds in these sectors in larger block sizes. Further, some bonds have minimum denomination requirements that could limit the investment universe for smaller individual accounts. This means that without completion funds, SMAs that typically rely on individual bonds alone may likely be biased toward a limited investment universe comprising the highest-quality, most liquid bonds.
Other parts of the bond market such as 144As, a type of unregistered bond, are only able to be held by qualified institutional buyers (QIBs). While historically associated with the high-yield market, 144As have evolved significantly over time and are now a growing part of the bond market, particularly among smaller issuers. 
Sectors such as agency backed securities, commercial MBS, nonagency MBS, and even large parts of the IG corporate market are 144A securities, meaning only QIBs can purchase these holdings. Completion funds, which are QIB registered, are necessary for many individual investors to access these parts of the fixed-income market within SMAs, helping to broaden the investment universe and provide further diversification.
Benefits come at no additional cost
Although investors might initially be surprised to see completion funds listed as a holding within their SMA, these vehicles help provide access to a wider investment universe, greater portfolio diversification, and more precise control of duration, which can help to enhance performance. For actively managed SMAs, completion funds can help to generate alpha, broadening the tool kit that portfolio management teams use at no additional cost to the investor.
This material is for informational purposes only and is not intended to be, nor shall it be interpreted or construed as, a recommendation or providing advice, impartial or otherwise. John Hancock Investment Management and our representatives and affiliates may receive compensation derived from the sale of and/or from any investment made in our products and services.

The views presented are those of the author(s) and are subject to change. No forecasts are guaranteed. This commentary is provided for informational purposes only and is not an endorsement of any security, mutual fund, sector, or index. Past performance does not guarantee future results.

Fixed-income investments are subject to interest-rate and credit risk; their value will normally decline as interest rates rise or if an issuer is unable or unwilling to make principal or interest payments. Investments in higher-yielding, lower-rated securities involve additional risks as these securities include a higher risk of default and loss of principal.

Alpha measures the difference between an actively managed fund's return and that of its benchmark index. 

Diversification does not guarantee a profit or eliminate the risk of a loss.

SMAs are intended for HNW, investment-savvy individuals and may not be appropriate for all investors.

SMA3051431