What parents need to know about today's college admissions landscape
You want what's best for your children. That includes helping to ensure that they're admitted into the best colleges. But the college admissions environment has changed.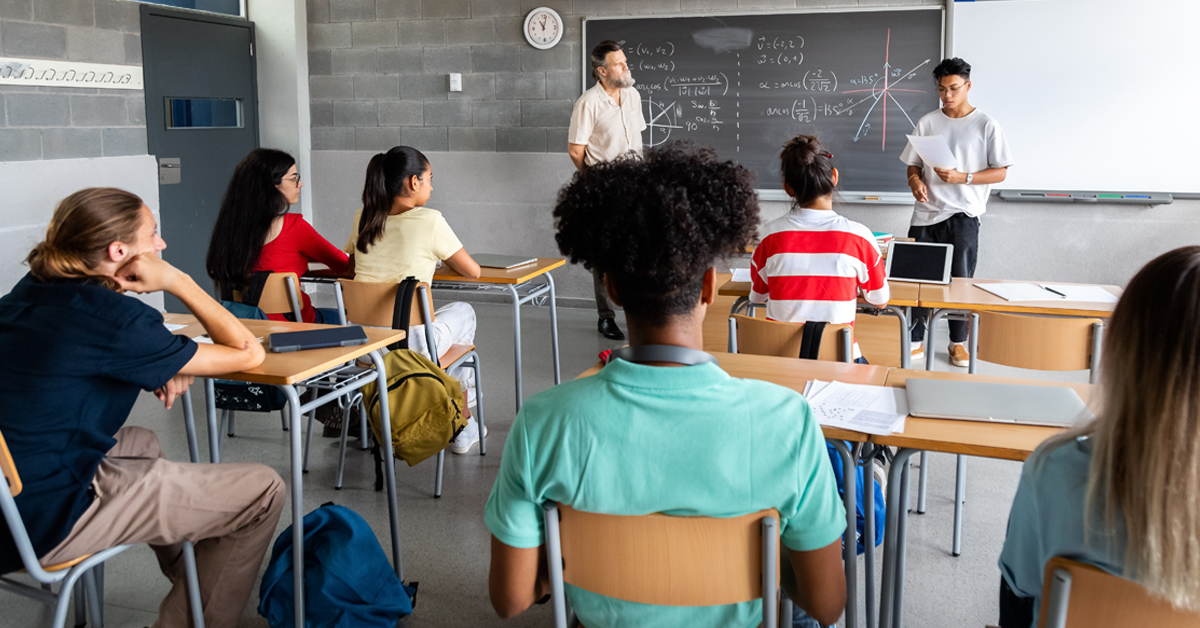 While some of these changes were triggered by the pandemic, many others have been in the works for years. The bottom line: The chances of your children getting into their top school is now tougher than ever.
Here are some important things to note about what's different in the admissions process. 
Students are applying in record numbers
The University of Pennsylvania saw a 37% increase in the number of applicants for the class of 2026 compared with just two years ago. The University of California schools received a record number of applicants. So did Florida State, Boston College, and Boston University, among others.
Colleges are receiving interest from a more diverse student base. Minority applicants increased 17% compared with two years ago, while first-generation applicants rose by 21%. Schools are also seeing an increase in foreign applicants, a nearly three-fold increase from 2020, with students from China and India leading the way.1
It's more difficult to get in to the elite schools
More applicants means more competition. Ivy League schools Harvard and Brown both announced their lowest-ever acceptance rates for the class of 2026: Harvard at just over 3% and Brown at 5%. And it's not just the Ivies that have gotten tougher to get into: Tulane accepted 10%, University of Southern California admitted 12%, and Notre Dame welcomed 13%. Even state schools, such as the University of Virginia, are admitting under 20% of applicants.2
Early decision may be a smart decision
While most admissions applications are due in January, early decision allows students to apply to their first-choice school by early November. If accepted, the student must withdraw any regular admissions applications and attend the college. It can pay off: Early decision applicants to Duke got in this year at a rate of 21%; only 8% of regular applicants were accepted. Vanderbilt accepted 24% of its early decision applicants; just 6% of regular applicants were welcomed.3 But beware: Accepting early decision means accepting the college's financial aid offer, which may be less than expected.  
An "A" average is now just average
The average high school GPA in 1990 was 2.68. By 2019, it had risen to 3.11. Is your child bringing home all As? Taking advanced classes in math and science? So are millions of other kids; in fact, the average number of students taking advanced algebra has increased from 56% in 1990 to 85% in 2019, and precalculus is now taken by 40% of students, up from 14%. Conversely, the number of students taking general mathematics has declined from 51% to 29%.4
What can you do?
Be sure to meet with your child's school guidance counselor or outside education consultant. These professionals can help suggest suitable schools and can give you tips for filling out the applications. Some other tips:
Work with your child on the student essay(s). Since most colleges don't interview potential students, this may be the only time your child gets to demonstrate his or her skills, interests, and personality.  
Make sure your child has letters of recommendation from a variety of sources, including school personnel and outside contacts.
Apply to a few more safety schools, particularly if the institutions your child has targeted don't have high admission rates.
Also, remember to sit down with your financial professional who can help you make decisions on affordability and help you implement a plan, including the use of a 529 education savings account.
1 "The Applications Keep Coming," Inside Higher Ed, February 2022. 2 "2022 College Acceptance Rates: The Latest Admissions Trends," InGenius Prep, April 2022. 3 "Class of 2026 Early Decision and Early Action Results," College Kickstart, February 2022. 4 "2019 NAEP High School Transcript Study," National Assessment of Educational Progress, March 2022.

This material does not constitute financial, tax, legal, or accounting advice, is for informational purposes only, and is not meant as investment advice. Please consult your tax or financial professional before making any decision.

John Hancock Investment Management Distributors LLC is the principal underwriter and wholesale distribution broker-dealer for the John Hancock mutual funds, member FINRA, SIPC.


John Hancock Retirement Plan Services LLC offers administrative and/or recordkeeping services to sponsors and administrators of retirement plans. John Hancock Trust Company LLC provides trust and custodial services to such plans. Group annuity contracts and recordkeeping agreements are issued by John Hancock Life Insurance Company (U.S.A.), Boston, MA (not licensed in New York), and John Hancock Life Insurance Company of New York, Valhalla, New York. Product features and availability may differ by state. Securities are offered through John Hancock Distributors LLC, member FINRA, SIPC.

MF2169239