Our ETFs
An exchange-traded fund (ETF) is a basket of securities that trades on an exchange like an individual stock. ETFs typically give investors low-cost, tax-efficient exposure to markets. 
The benefits of ETFs
Tax efficiency
Lower costs
Transparency and liquidity
Our approach
ETFs are playing a major role in the evolution of investing. Although the first ETFs were tied to market-capitalization-weighted indexes, we think traditional passive strategies aren't enough to meet today's challenges. We've chosen investment teams with proven track records and deep experience for every ETF we offer. Our ETF managers are among the leaders in multifactor investing and global fixed income.
Our ETF managers at a glance 

Manulife Investment Management is the global wealth and asset management segment of Manulife Financial Corporation. We draw on more than a century of financial stewardship and the full resources of our parent company to serve individuals, institutions, and retirement plan members worldwide. Headquartered in Toronto, our leading capabilities in public and private markets are strengthened by the deep local expertise of more than 525 investment professionals across 17 geographies. As of September 30, 2020, Manulife Investment Management had $768.5 billion in assets under management and administration.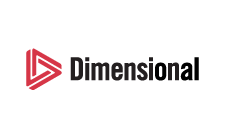 Dimensional Fund Advisors is a pioneer of multifactor investing. The company has applied ideas rooted in academia for decades and, today, it's one of the most well-respected managers in the field. Dimensional's systematic approach is backed by insight gained from decades of academic research and experience implementing rules-based strategies in competitive markets. Founded in 1981, Dimensional Fund Advisors has built a $527 billion global asset management business based on the implementation of this research across asset classes.