Portfolio Intelligence podcast: ESG investment strategies for today
Cheryl I. Smith, Ph.D., CFA, portfolio manager at Trillium Asset Management, and Matthew A. Zalosh, CFA, portfolio manager at Boston Common Asset Management, join the podcast to discuss ESG investment strategy.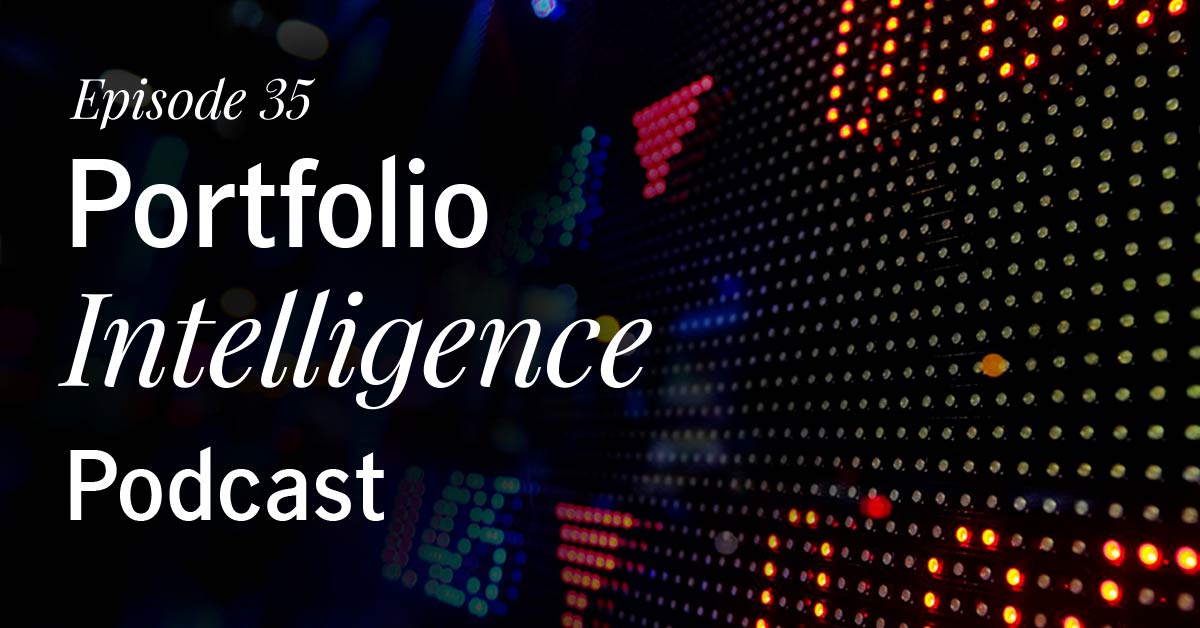 The portfolio managers delve into the details of using environmental, social, and governance factors in investment portfolios. 
For example, when it comes to environmental impact, ESG managers are taking a close look at companies' use of renewable energy, recycling, and resource efficiency. Listen to this episode to get the experts' perspective on ESG investing.
"The goal of ESG investing is to to construct portfolios of companies that generate competitive returns at appropriate levels of risk, which also contribute positively to a sustainable and more equitable economy."—Cheryl I. Smith, Ph.D., CFA, portfolio manager at Trillium Asset Management
About the Portfolio Intelligence podcast
The Portfolio Intelligence podcast features interviews with asset allocation experts, portfolio construction specialists, and investment veterans from across John Hancock's multimanager network. Hosted by John Bryson, head of investment consulting at John Hancock Investment Management, the dynamic discussion explores ideas advisors can use today to build their business while helping their clients pursue better investment outcomes.
John Bryson:
ESG, three simple letters, but there's a whole lot more to it than that. According to Morningstar's U.S. Sustainable Funds Landscape report in February, the industry has seen assets in ESG funds swell from approximately $50 billion in 2015 to over $250 billion currently. And in 2020 alone, flows eclipsed $50 billion. So, what is ESG investing? How has it evolved over the years? And why should you consider it today for your portfolios? Hello, and welcome to the Portfolio Intelligence podcast. Today's date is September 1, 2021, and I'm your host, John Bryson, head of investment consulting and education savings at John Hancock Investment Management.

John Bryson:
To help me answer those questions and more, I've invited two ESG experts and industry and veterans to the podcast. First is Cheryl Smith of Trillium Asset Management and manager of John Hancock ESG Large Cap Fund. For nearly 40 years, Trillium has been at the forefront of ESG thought leadership and draws from decades of experience focused exclusively on responsible investing.

John Bryson:
Second is Matt Zalosh of Boston Common Asset Management and portfolio manager of John Hancock ESG International Equity Fund. Boston Common Asset Management, founded in 2003, is an experienced investment manager and leader in global impact initiatives dedicated to the pursuit of financial return and social change. Cheryl and Matt, welcome to the podcast.

Cheryl Smith:
Thank you. I'm really looking forward to talking with you today.

Matt Zalosh:
Hi, John. I appreciate the opportunity today.

John Bryson:
Excellent. Cheryl, I'm going to start with you. I want to start with a definition of ESG investment. How do you define it?

Cheryl Smith:
We would define it from a broad perspective, as using a variety of extra financial information to gain investing insight, to generate long-term competitive financial returns and positive societal impact. More specifically, looking at company's environmental, social, and governance characteristics to form a view on company management's approach to risk management and their awareness of broader social and environmental opportunities. So both risk and opportunity.

Cheryl Smith:
We use this information to guide our analysis of the risks the company space, and to understand how prepared companies are to meet those risks. For example, is a company management reactive or proactive? Is a company positioned to act on opportunities stemming from broad environmental economic and social trends? And the goal of ESG investing is to use this investment insight to construct portfolios of companies that generate competitive returns at appropriate levels of risk, which also contribute positively to a sustainable and more equitable economy.
The goal of ESG investing is to to construct portfolios of companies that generate competitive returns at appropriate levels of risk, which also contribute positively to a sustainable and more equitable economy.


John Bryson:
So, Matt, to bring you into the conversation, we throw terms like ESG around; Cheryl mentioned environmental, social, and governance. Can you give us some example of some real world examples for us to bring to advisors and to clients?

Matt Zalosh:
Sure. Happy to. And I'll follow on to Cheryl's idea of framing opportunities and risks. And so, you could talk about the negative examples, but I prefer to talk about the positive. So that's where I'm going to really focus on in my overview of the three main aspects: environmental, social, and governance. So, E is the first letter in the acronym, and we do think that environmental factors are really the leading issue with regard to the market. The clear example is renewable energy, on the positive side, again.

Matt Zalosh:
So looking for companies that are selling wind or solar power equipment or services, and in terms of how a company operates internally, so really using renewable energy as the source of electricity for their operations. Another area would be recycling or resource efficiency. In general, that's been an area that we've found a lot of interesting companies that are less obvious, especially in the industrial materials sectors.

Matt Zalosh:
And naturally, as we look at how a company operates, we're looking for the companies that have a smaller carbon footprint and really looking for solutions to our environmental challenges, most notably climate change. As we move on to the social issues, we're looking for companies whose products really promote health and well-being for all key stakeholders. And that that goes from customers to employees, as well as the local communities where companies operate. And so examples of a positive business in this area would be microfinance and affordable housing. So businesses that we think really promote economic mobility, especially in places like emerging markets.

Matt Zalosh:
And again, we're also looking for companies to really treat their employees like they're an asset as opposed to a cost. And really that long-term investment aspect of how they handle their employees. And then from a governance standpoint, we're looking for management that are long-term oriented and visionary, and are looking to incorporate ESG into their strategy, again, from both the risk management and an opportunity standpoint, and also being mindful of minority shareholders in how they run the business.

Matt Zalosh:
So specific factors we're looking for there would be diversity, so diversity, as well as the independence of the board, as well as management. And then, there are other more traditional governance issues like corporate structure, separating CEO and chairman, and looking at a compensation plan. So, those are a few examples of what we're looking for from a governance perspective.

John Bryson:
Thanks, Matt. Now, Cheryl, a lot of the concepts that Matt had just mentioned are very relevant in 2021, but ESG investing didn't start recently, it's been around for decades. Can you talk to us about how and why ESG investing started?

Cheryl Smith:
Sure. And I think that we could certainly draw from the concepts that Matt talked about and bring them back considerably further. But I would say ESG investing is an evolution from a longer-term trend in sustainable investing. And I'll date sustainable investing back to the 1970s, really arising from a concern from investors and owners about the impact of corporate action and sustainable investing seeks to build a more sustainable and equitable economy grounded in the recognition of the responsibility of asset owners, for the actions of the companies that they own.

Cheryl Smith:
So, we're thinking South Africa divestment, or motivated by the Vietnam War, concerned by investors that they were participating in sustaining the Vietnam War. Those would be issues. And also, the racial injustice and evolution from the 1960s to the 1970s, a lot of investors very concerned about disinvestment in city centers. So those are long-standing conditions. Now, this connection between asset owners and the responsibility for the actions of companies that we as investors own can be extremely diffused.

Cheryl Smith:
And what sustainable investing seeks to do is to strengthen that connection by analysis of these environmental, social, and governance factors, and then use that information for shareholder engagement that is causing companies to behave differently using that ownership control, however, attenuated it is to cause better corporate action and active proxy voting. So, as sustainable investors, starting in the 70s and 80s, the 80s when Trillium was formed, began to build a performance track record that demonstrated that competitive investment performance can be maintained and even enhanced with the use of sustainable investment techniques. The interest in the use of these factors increased.

Cheryl Smith:
And yet it really did not spread into the, let's call institutional investment world. With a change into the language of ESG investing and a focus a little bit more on the risk and opportunities, which fits within a framework of fiduciary responsibility and fiduciary duty, we have seen an expansion on the field and the interest and the willingness of investors to participate, because by shifting that emphasis onto risk avoidance and risk management, emphasizing that the use of that ESG information is entirely consistent with good fiduciary practice.

Cheryl Smith:
So, it's been a little bit of a shifting from the impact and intent into the tools over time. And now that ESG framework is really a tools' based approach looking at it.

John Bryson:
Excellent. And Matt, Cheryl said that this been around since the 60s. Talk about more recently how the industry has evolved from the early days.

Matt Zalosh:
So I'll follow on with Cheryl and I think what we have found is really a shift from the values oriented negative screening aspect of ESG investing over toward more of the opportunities seeking positive screening, which Cheryl mentioned. And so, what we think is that that has been a coincidence with the increased interest from investors, increased interest from other companies, other investment firms, as well as increased data provided by third-party vendors, which we view favorably, as that has been garnered significant more attention to the issues overall, and we find it helpful to have more information when we're doing our own independent ESG judgment.

Matt Zalosh:
So, that I think has been the key area. Now, the way we think about our work, is the other aspect, is that we're more focused on the product, so the revenue generating aspect of a business relative to the process and policies, we still look at those issues, but the emphasis has evolved for we think the industry closer toward our approach, our intention, to really on a relative basis, we think some of the historically it's been overemphasizing the process and policies, transparency relative to the products that a business is selling.

John Bryson:
Excellent. And Cheryl, I mentioned at the beginning of the podcast, the explosive growth we're seeing right now, and you had mentioned a bit of a shift if you will, from, it's not only the right thing to do, it's also driving performance. And I also talked, or we talked about, how some of the catchphrases are popular now and in 2021, so many people are focused more on the environment, the social impact, social injustice, etc. So what is it that's really making and allowing ESG investing to gain traction? Is it a little bit of all of the above? Is there anything specific that stands out to you?

Cheryl Smith:
I think about this, there's really four areas that I think we can talk about, and one is that performance record. So, 40 years of doing this establishes that it's possible. So, early years in the field both Matt and I know you go into an investment, and you're like, "Yeah. You can't possibly do this without losing money." That's been established, we can put that aside. And there are academic studies, upon academic studies, upon academic studies that indicate that this is possible.

Cheryl Smith:
And they show not only that looking at these processes and policies, from Matt's point of view, but also the product opportunities leads to better accounting returns, but also that's not fully captured by the market and leads to better stock price performance as well. So, there's a performance element. Second element is demographics. In a world where women and millennials are increasingly having wealth that they control, it's an area of interest. So 87% of millennials consider environmental, social, and governance factors important in terms of how they want to invest. And 64% of high net worth women think of that as important.

Cheryl Smith:
So as you have these two demographic factors become an increasingly large part of the investor universe, these factors become important, and it's important for advisors to be able to show products to these parts of their client base that are important. Third, I would say there's a growing awareness of the importance of environmental and social factors. It's September 1, 2021, Hurricane Ida was two or three days ago. It's very difficult to ignore the focus of extreme weather, difficult to ignore global climate change, difficult to ignore global income inequality and racial injustice.

Cheryl Smith:
These are areas that 20 years ago, you could maybe pretend didn't happen or not look at. And increasingly important and increasingly having financial impact, and so investors start thinking about how to grapple with and how to deal with this. And then, there's an institutional element. For example, the European Union actions on climate change are really changing the playing field for companies. Now, you might think that that affects Matt's companies more because in the international field, but when you look at the United States, the S&P 500—a huge amount of the S&P 500 revenues come from international.

Cheryl Smith:
So any company that wants to maintain competitiveness internationally has to look at what the European Union is doing in terms of their own policies, practices, and products. So, all of those are important, and then, I just second on what Matt said earlier about the growing data availability, making this also more possible.

John Bryson:
Excellent. The right combination of good performance for the investor, good performance for the company, a social awareness, I'll call it, and then the government's awareness, and then the data. You lay the data on top of it. It makes it more transparent for investors. Now, because of the success of ESG options, because of your leadership, there are more and more options available today. Some of them are pure approaches like yourself, some of them have different approaches, some even you'd call greenwashing. Matt, talk to us about the types of options available for investors today and what they should maybe look for.

Matt Zalosh:
There are a lot more options, which we view favorably for investors that are interested in these issues, and you can start from the basic asset class, as we think that there's been a broadening of types of ESG investing in different equity spaces, and even on the fixed income side, then from an active management, versus passive, there are new funds that are index oriented or passive ESG funds out there. And then, drilling down a little bit further, you have more focus.

Matt Zalosh:
So they're the opposite of the passive side, which would be more thematic oriented funds that would be funds that are purely focused on environmental issues, for instance, or social issues, specifically gender funds, I'm aware of some funds that are out there just looking at gender issues. And then the last one would be really the engagement side.

Matt Zalosh:
There are some companies, especially on the passive side that do an overlay more in terms of engagement and talking with management, and then there are other funds, again, like Boston Common and Trillium that are far more integrated in their approach and active in their engagement, in their portfolio companies, that has a longer term, I would say, a more dedicated initiative with the engagement to incorporate ESG factors into the management of companies.

John Bryson:
Got it. Now I want to understand a little bit more as you lay out this spectrum, where does Trillium and Boston Common fall? I will say, and, Cheryl, I'm going to start with you, how do you incorporate ESG principles into your fundamental investment approach? Give us some of the details. And the quick side story I want to highlight is the first time I walked into your office, you were the first firm that had served water in glasses, not plastic bottles.

John Bryson:
And I thought initially, "Oh, that's a nice touch. That's classy." But then it dawned on me throughout the conversation, there was a real purpose to it. It was because you want to live what you preach. You want to practice what you preach. You did not want to contribute to the problem of plastic. You'd said, "We're going to go a different approach. We're going to serve everyone who joins us with a glass of water instead." So, I was impressed at how thorough it was. So, can you tie that concept that you live and breathe it, and how does that fit into your fundamental investment approach?

Cheryl Smith:
John, I'm so pleased that you noticed that and we do live it and breathe it, and you'd find that we actually use real plates and flatware too. So, not just the glasses, but actually even the dishes. But in terms of how we incorporate these overall principles into the fundamental investing, one of the things that we feel is a very important principle at Trillium is that our process is an integrated process. So we divide our industry coverage on a sector basis, so we have sector analysts and our sector analysts are responsible not only for the fundamental analysis of the companies on the buy list and the companies in their sector, but also for the ESG analysis.

Cheryl Smith:
And we feel that that's important because looking at the environmental, social, and governance factors for companies and that environmental, social, governance opportunity and product opportunity is really important information. So there are a number of firms that have a siloed approach, where one group qualifies companies for investment, thumbs up, thumbs down, you can include it, or you can't include it, or gives it just a ranking, and the portfolio managers have to put that in place. We feel that loses a lot of information. We want our sector analysts to understand that.

Cheryl Smith:
So our process is that we use a materiality assessment on an industry-by-industry basis, we assess what issues for that industry are most important, and then, decide what performance indicators we can use to differentiate between companies on those issue areas. We rank the companies in an industry, and then hopefully our choosing among the better performing companies, as we do our fundamental analysis. A lot of people say, "Which do you do first? Do you do the ESG first or the fundamental first?" And my answer to that is it is a both end process.

Cheryl Smith:
If I'm going to select for round orange objects, it doesn't matter if I sort by round first, or if I sort by orange first, if it's as long as I do both sortings, I'm going to get both. So we're looking for companies that are attractive on a fundamental basis, but also meet our ESG criteria. And that ESG information that we get in that materiality ranking is it then incorporated into our fundamental analysis and evaluation. So for example, does better governance lower risk? Does seizing any environmental opportunity affect the perspective growth rate? Or does treating employees as an asset rather than a cost affect the cost structure? All elements that we've just talked about, those are important elements in the valuation.

Cheryl Smith:
So we believe that ESG information is additive, so we are integrating it and extends throughout our process through everything that we do.

John Bryson:
Excellent. Thank you, Cheryl. Matt, I know that the folks at Boston Common like yourself are just as passionate. Tell me how you incorporate these ESG principles into your fundamental approach?

Matt Zalosh:
Glad to. And I'll try to highlight some similarities where there are several with Trillium and differences. So, the core tenant of our philosophy is built on integrating ESG just as it is at Trillium. So, it's that we are holistically aligned. And likewise, we are looking at the sector level to understand what are the most important or the most material issues from an ESG perspective and really educating the whole investment team to be cognizant of those trends, look for companies that have beneficiaries, and avoid the companies that are risk related to some of these key SGS trends at the sector and industry level.

Matt Zalosh:
And then, we incorporate, we have a database of our historical ESG analysis of companies, and that is incorporated into our own proprietary quantitative school, which helps us to screen your overall universe. So that's really the first stage where ESG is built into the process. The second stage is really looking from an idea generation perspective. So looking for companies that are benefiting from some of the sustainability trends, specifically, an area would be electric vehicles.

Matt Zalosh:
And here is where our comprehensive analytical work would go cut across different sectors. So, we're looking at the whole supply chain for what are the most attractive investment ideas with relay that are benefiting from this long-term trend, long-term issues. And then at the stock level, and here's where to highlight a difference, we do have a dedicated ESG team that really specializes on the ESG research. And so, we believe in specialization, we have specialized sector analyst, and we also have a specialized ESG team just to focus on ESG analysis.

Matt Zalosh:
And so, that team will write an independent report, highlighting what are the most important opportunities and risk at the company level before where we go on to consider whether or not we want to invest in it. And that information is disseminated across the whole team and both ESG, as well as the financial analysts are communicating and participating in our overarching investment meeting where we're looking at the merits of an idea, both from a financial perspective, as well as an ESG perspective.

Matt Zalosh:
And then really, the last part is after we built our portfolio, we are talking to the managers to push them, to raise the issue on the ESG side, to improve upon their fundamentals and their sustainability and our long-term focus, we think, is consistent with this ESG approach. We think that the ESG issues are most likely to be material or important to the bottom line, the longer your investment horizon. And we are typically looking to hold a company for three to five years. So, more on the long-term end of the spectrum within the investment universe.

John Bryson:
Excellent. Thanks, Matt, for that overview. So, the last thing I want to touch upon in our conversation is the role and the evolution of investor engagement and activism. Cheryl, maybe you can tackle it from the U.S. side as you're running the U.S. portfolio, and Matt, you can maybe comment for the international side.

Cheryl Smith:
Thank you, and I'm happy to do that. I just want to pile on to what Matt was saying about the engagement and the long-term focus being very, very important parts of that. And so, part of our goal is to take a company that starts out as a reasonably good corporate actor with a great grasp of their opportunities and work with that company and push on the engagement to turn them into a better corporate actor with an even better grasp of those opportunities.

Cheryl Smith:
And so, Trillium and Boston Common have worked side by side for decades on the advocacy work that we do, and the engagement work that we do, and I think that that is a feature of the engaged ESG universe of working together with others to improve the outcomes overall. So that's one of the elements in terms of the evolution of investor engagement and activism is that investor engagement's been present from the various very earliest days from the interfaith center on corporate responsibility and some of the early resolutions on Department of Defense, on the Sullivan Principles in South Africa, on employee issues, coming through pension fund investors and the labor movement.

Cheryl Smith:
And over time, the issues that investors have been concerned about have evolved, but broadly they've concerned human rights, worker safety, environmental responsibility, diversity and inclusion, governance, and opportunities toward a better environmental activity. The tools evolve, because the early uses of shareholder proposals, which generated very low but persistent shareholder votes, we used to celebrate if we had a 2% vote or a 3% vote, or a 4% vote led eventually to greater awareness by management of the issues.

Cheryl Smith:
If you keep coming back, it's that water wearing away a stone, even at the 4% level management eventually becomes willing to meet with the shareholders that are interested in this and becomes more willing to address the issue. So, working together in coalition strengthens an investor position. Now, an interesting sidelight is that the takeover boom of the 1980s actually was a real benefit to ESG investors, because in the 1980s, as management began to try and enshrine itself by putting in anti-takeover provisions, institutional investors became very concerned about this and grabbing of value for the management and not for the shareholders and began to start talking about how could they deal with this submitting their own proposals and became interested in communicating among each other more freely.

Cheryl Smith:
So in 1992, the SEC overhauled the proxy solicitation process to allow greater communication. And we began to see coalitions of investors working together on common issues. Then in around 2002/2003, the shareholder proxy advising groups such as Glass Lewis or ISS began to put their toe in the water and start to think about the proposals that groups like Boston Common or Trillium Asset Management were bringing and began to actually recommend positive votes on some of the shareholder proposals, which rocketed the shareholder votes from 4% to the 20s and 30s, and now we often see a vote that's over 50% of shareholders on a particular issue.

Cheryl Smith:
In concert with this, there's also been a growing evolution of the importance of the proxy vote as an asset with the department of labor in the United States stating that that is an asset of the plan participants and the fiduciaries for that plan have to vote those proxies. But what's become important is they have to not only vote the proxies, they actually have to think about how they're voting the proxies, and not just voted it reflexively with management. So that again has led to a bit more understanding and interest.

Cheryl Smith:
So through all of this, the shareholder proposal was the lever that gets the management to talk to you. It's the discussions with management and the engagement over time with management that maybe produces more management awareness, but the growing ability to do these shareholder proposals and talk with other shareholders, work in coalition with them has led to greater management willingness and ability to talk. And I'll turn it over to Matt to talk about the international perspective.

Matt Zalosh:
Great. Thanks, Cheryl, I appreciate that. And it is different outside of the U.S. In some cases, shareholder rights are a little bit different, but as Cheryl brought up earlier in the conversation, I'm glad she did bring up the European Union, because we think that Europe in general, is really leading the world in a lot of these environmental social governance issues. And as Cheryl brought up, European Green Deal, which is the commitment by the European Union to get to a net zero carbon economy in just a few decades, is really excited and really started this, we hope, race to the top for other regions to improve upon their climate change performance.

Matt Zalosh:
And so, if you look at Europe, you have the consumer preferences, the regulatory structure, and importantly, corporate managements that are already looking at ESG issues and are trying to lead. And so, our engagement efforts, they're really focused on the role of positioning to keep pushing them to achieve higher standards that the rest of the world can follow. And then when you leave Europe and head to Asia, you have a little bit of a different type of environment. Specifically, if you look at Japan, Japanese companies tend to do pretty well on the environmental side, there they're mindful of resource efficiency and they are global competitors and a lot of energy efficient products and other environmental areas.

Matt Zalosh:
However, on the governance and social factors, they tend to be lagging. So, specifically diversity is a challenge in places like Japan and Korea, where you see very few women in top management, on the boards, and so that would be an area where we're really pushing for incremental improvement in Japan. It's surprisingly, within the country, relatively favorable to have just one woman on the board, is the low bar that Japanese corporations are setting, compared to Europe where you have 30% to 40% typically of women on the board.

Matt Zalosh:
And then, there's other issues, I think with regard to governance, we're looking for, you can find more family ownership and potential conflicts of interest, especially as you think about Korea. And then, as we move on to emerging markets, again, you have different areas where companies, in a lot of ways, are trying to get their brand equity to rise to the global standards, and therefore are looking for advice from investors like ourselves as to how they can get to really the best practices and a lot of these issues.

Matt Zalosh:
So we really play more of a consultant role, again, to raise the bar for our shareholders, sorry, for our corporations, our investments, as well as the industry as a whole.

John Bryson:
Well, I'll tell you at John Hancock, we're always looking for ways to help clients build better portfolios. And when I think back about what we've covered; where ESG started, how it's evolved, where it's delivering performance for shareholders, it's delivering better outcomes for the businesses; it's really making the world a better place. And clients are truly open to the opportunity and are looking forward in their portfolio. I think, I know ESG has an excellent place in a portfolio to deliver a better outcome.

John Bryson:
Matt and Cheryl, I want to thank you so much for sharing your insight and your expertise It's been wonderful. For our audience, if you want to see more, please visit our website, jhinvestments.com. There's a lot of great content about both firms and about ESG investing in general. And if you want to hear more other interesting topics, please subscribe to our podcast Portfolio Intelligence on iTunes. You can also connect on our website and other popular podcasts download options. Everybody, thanks for listening to the show, have a great day.

Cheryl Smith:
Thank you.