Viewpoints by Howard C. Greene, CFA, Senior Portfolio Manager, Co-Head of U.S. Core and Core Plus Fixed Income at Manulife Investment Management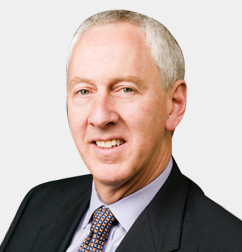 Howard is co-head of the U.S. core and core plus fixed-income team and serves as a lead portfolio manager for the core plus fixed income strategy and the core fixed income strategy. Prior to joining the company, he spent more than 14 years at Sun Life Financial Services of Canada as a senior vice president for Sun Capital Advisers managing investment-grade and high-yield fixed-income portfolios. Earlier in his career, Howard worked at Baring Asset Management as a fixed-income analyst. Howard earned a B.S. from the University of Massachusetts, an M.B.A. from Northeastern University, holds the Chartered Financial Analyst designation, and is a member of CFA Society Boston. 
Explore the latest thinking from our network
Sign up to get market insight and analysis delivered straight to your inbox.