Fixed-income investing at John Hancock Investment Management
Fixed-income investments have a vital role to play in a broad range of diversified portfolios, from dampening equity volatility to providing current income and pursuing capital preservation.

---
Fixed-income funds are designed to help:
Provide diversification from equities  
Generate current income 
Add stability to a portfolio

EXPLORE OUR FUNDS
Fixed-income funds are designed to help:
Provide diversification from equities  
Generate current income 
Add stability to a portfolio

EXPLORE OUR FUNDS
Bond investors face new challenges
Bond prices tend to move in the opposite direction of interest rates, and for nearly three decades, longer-term interest rates steadily declined, sending prices on existing bonds higher. Today's historically low rates have already begun to rise, and bond investors could discover that their portfolios contain more risk than they intend.
After 30 years of declining rates, bond investors need new sources of return
Passive strategies have significant exposure to interest-rate risk
Because the income offered today in many bond market sectors is so low, it could take years for coupon payments to make up for capital losses due to rising rates. According to one study, in an average rising-rate scenario (where rates rise 3% over about three years), bondholders in the highest-rated securities could lose more than 22% of their bond portfolios' principal value during that period.1

Look beyond mainstream bond funds for more promising opportunities
During periods of rising interest rates over the past 30 years, U.S. Treasuries and core U.S. bonds have historically been among the worst performers. 
More specialized sectors, on the other hand, generally fared well, in part because they're less reliant on declining interest rates to fuel performance. Today, these sectors tend to offer higher yields as well.
High-yield bonds
Debt issued by lower credit quality companies, typically less sensitive to interest rates and driven more by corporate fundamentals
Emerging-market debt
Debt issued by governments and corporations within developing economies, often buttressed by strong demographic trends, such as growing consumer classes
Floating-rate notes
Interest payments on these bank loans made to corporations float along with interest rates, paying higher coupons as rates rise
Short-term credit
Bonds with shorter maturities are less sensitive to rising rates since bondholders can expect to have their principal repaid relatively soon
Mortgage-backed securities
Income payments to these bonds are derived from pools of mortgages, and as housing fundamentals improve, the risk of defaults tends to decrease
Core U.S. bonds
U.S. investment-grade bonds dominated by government securities whose returns are driven by rate movements
10-year U.S. Treasuries
Some of the most heavily traded securities in the world, 10-year U.S. Treasuries are the de facto proxy for intermediate-term interest rates
Broadening your fixed-income portfolio can help you lessen risks and potentially boost returns

Adding more types of fixed-income investments to your portfolio doesn't necessarily mean taking on more risk. In fact, a broadly diversified bond portfolio generated more income and higher returns than an index-oriented portfolio over the past 10 years, and did so with less volatility. 
Income generation
3.28%
4.84%
Average duration (years)
6.19
4.83
10-year annualized return
3.48%
5.17%
Standard deviation 
(over three years)
2.88%
2.35%
Ending value of $100,000 invested 10 years ago (rebalanced quarterly)
$144,824
$162,335
Mortgage-backed securities
Finding the best specialized manager for every fund we offer
Our multimanager approach puts us in a unique position to evaluate the skill sets, track records, and experience of today's portfolio managers, and our fixed-income lineup features a range of portfolios managed by some of the industry's best teams.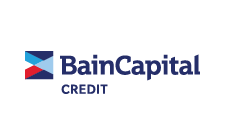 Explore our fixed-income funds
At John Hancock Investment Management, our fixed-income funds are designed to pursue a range of investor goals. We've offered fixed-income strategies to individual and institutional investors for more than 30 years, and today we oversee nearly $25 billion in fixed-income assets across a range of strategies, managed by some of the best specialized portfolio teams from around the world.

---
Investing involves risks, including the potential loss of principal. These products carry many individual risks, including some that are unique to each fund. Please click a fund's name above to learn all of the risks associated with each investment.