Viewpoints by William W. Priest, CFA, Portfolio Manager at Epoch Investment Partners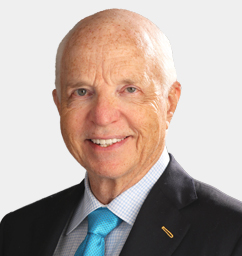 Bill was the founder, CEO, and co-CIO of Epoch Investment Partners, also serving as a portfolio manager. Before the firm's founding in 2004, he was a co-managing partner and portfolio manager at Steinberg Priest & Sloane Capital Management. Prior to that, he was a member of the global executive committee of Credit Suisse Asset Management, chairman and CEO of Credit Suisse Asset Management Americas, and CEO and portfolio manager of its predecessor firm, BEA Associates. Bill earned a B.A. from Duke University, an M.B.A. from the University of Pennsylvania Wharton Graduate School of Business, and obtained the Chartered Financial Analyst designation.                         

Explore the latest thinking from our network
Sign up to get market insight and analysis delivered straight to your inbox.