Viewpoints by William O. Creedon, Director of ETF Capital Markets at John Hancock Investment Management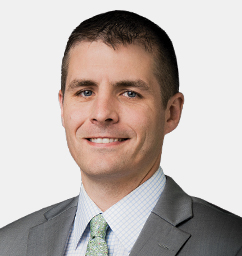 Will joined John Hancock Investment Management as director of ETF capital markets in 2015, as the firm introduced its first exchange-traded funds, John Hancock Multifactor ETFs. Prior to joining the firm, he spent the majority of his career in trading and portfolio management, focused on equities, derivatives, and currency trading for hedge fund and asset management firms, including Oceanwood Capital Management and Tetrem Capital Management. He began his career in sales and trading with a focus on derivatives, ETFs, and portfolios at Pulse Trading. Will earned a B.S. from Boston College's Carroll School of Management. 

Explore the latest thinking from our network
Sign up to get market insight and analysis delivered straight to your inbox.