Viewpoints by Roberto D. Sanchez-Dahl, CFA, Senior Portfolio Manager at Manulife Investment Management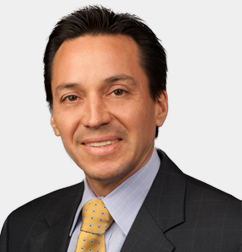 Roberto is a managing director and senior portfolio manager of emerging-market debt strategies at Manulife Investment Management. Prior to joining the firm in 2013, Roberto was a senior portfolio manager and senior investment analyst at Federated Investment Management and an associate in the credit department at Goldman Sachs, and he began his career in 1993 at Moody's Investors Service. Roberto earnd a B.S. from Universidad Nacional Autonoma de Mexico, an associate's degree from Instituto Tecnologico Autonomo de Mexico, an M.B.A. from Columbia University in New York, and holds the Chartered Financial Analyst designation.

Explore the latest thinking from our network
Sign up to get market insight and analysis delivered straight to your inbox.