Viewpoints by Robert Fernandez, CFA, Director of ESG research at Breckinridge Capital Advisors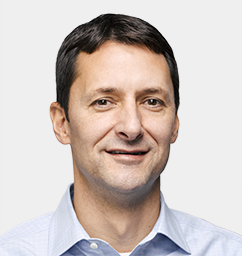 Rob is Breckinridge's director of environmental, social, and governance (ESG) research. He is also a member of the firm's Sustainability Committee. In his role, Rob leads Breckinridge's ongoing ESG integration and engagement efforts, regularly contributes thought leadership and performs corporate credit analysis. Rob has been with the firm since 2010 and has over 20 years of research experience. Prior to Breckinridge, Rob was a senior research analyst at Opus Investment Management. Rob began his career in credit research at State Street Bank & Trust Co. as a participant in its commercial loan officer development program. He has also held commercial credit analyst positions at Cambridge Savings Bank and Eastern Bank. He received a B.S. from Boston College and an MBA from the Boston University School of Management. He holds the Chartered Financial Analyst designation and is an FSA Credential holder.
Explore the latest thinking from our network
Sign up to get market insight and analysis delivered straight to your inbox.