Viewpoints by Paul G. Boyne, Senior Portfolio Manager at Manulife Investment Management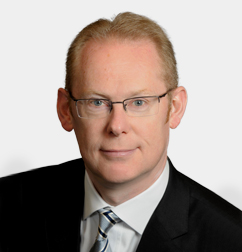 Paul is a senior managing director and senior portfolio manager at Manulife Investment Management, providing portfolio management and investment analysis on global equity strategies. Previously, he was a senior fund manager with Invesco in London from 2008 to 2012. In 2005, he joined Bank of Ireland as head of the U.S. equities team before becoming deputy CIO and head of global equities. He spent six years as a chartered accountant and management consultant and started his investment career in 1993 at Morgan Stanley. Paul earned an M.B.Sc. from University College Dublin.
Explore the latest thinking from our network
Sign up to get market insight and analysis delivered straight to your inbox.