Viewpoints by Paolo H. Valle, Senior Portfolio Manager at Manulife Investment Management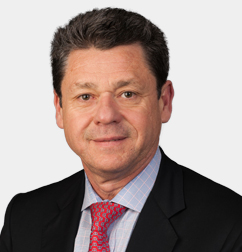 Paolo is a managing director and senior portfolio manager at Manulife Investment Management, providing both portfolio management and investment analysis on emerging-market debt strategies. Prior to joining the firm, Paolo was a senior portfolio manager at Federated Investment Management Company from 2004 to 2013. Previously he was Chief Investment Officer of Ramirez Asset Management from 2001 to 2004. He has worked in various roles at Valle Advisors (1999–2000) and Merrill Lynch Investment Management (1992–1999). Paolo began his career at PNC Financial Corporation (1982–1992). He received a B.S. in Business Administration from Universidad del Pacifico in Lima, Peru and an M.B.A. from the University of Pittsburgh.
Explore the latest thinking from our network
Sign up to get market insight and analysis delivered straight to your inbox.