Viewpoints by Nathan W. Thooft, CFA, Co-Chief Investment Officer, Multi-Asset Solutions Team and Global Head, Senior Portfolio Manager, Asset Allocation Team, Manulife Investment Management at Manulife Investment Management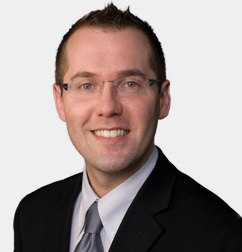 In addition to his portfolio management responsibilities, Nathan is co-chief investment officer of the firm's multi-asset solutions team and is global head of asset allocation. In these roles, Nathan is the lead portfolio manager on a range of asset allocation strategies and leads the investment decision making process, development and growth of the firm's multi-asset solutions. During his time with Manulife, Nathan has served in many senior asset allocation and research roles spanning Canada, Asia, Europe, and the United States.
Previously, Nathan was vice president and director of investments, investment management services, for John Hancock Financial, the U.S. division of Manulife Financial. In that role, he was responsible for leading manager research efforts, asset class research, and the development and daily monitoring of investment platforms in the United States and Asia. Prior to joining John Hancock, he was a senior portfolio analyst within the investment management division of Fidelity Investments; before that, he was a senior product consultant at RBC Wealth Management. Nathan holds the Chartered Financial Analyst designation and is a member of the CFA Society Boston and the CFA Institute.
Education: B.A., M.B.A., University of Minnesota
Joined the company: 2008
Began career: 2000
Explore the latest thinking from our network
Sign up to get market insight and analysis delivered straight to your inbox.