Viewpoints by Matthew W. Patsky, CFA, Chief Executive Officer and Portfolio Manager at Trillium Asset Management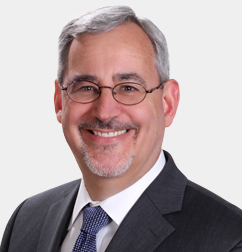 Matt is CEO of Trillium Asset Management and a portfolio manager leading the firm's sustainable investing strategy. Previously, he was director of research, chairman of the investment committee, and portfolio manager at Winslow Management. He began his career at Lehman Brothers, where he first incorporated ESG factors into his research. He then became director of equity research for Adams, Harkness & Hill, focusing on areas such as renewable energy, resource optimization, and organic and natural products. Matt received a B.S. in Economics from Rensselaer Polytechnic Institute and holds the Chartered Financial Analyst designation. He serves on the boards of the Environmental League of Massachusetts, Shared Interest, and Pro Mujer, and he is a member of the Social Venture Network.
Explore the latest thinking from our network
Sign up to get market insight and analysis delivered straight to your inbox.