Viewpoints by Matthew D. Miskin, CFA, Market Strategist at John Hancock Investments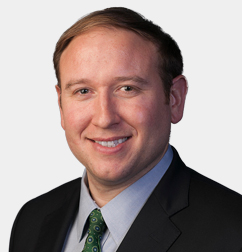 Matt is a senior member of the investment research team at John Hancock Investments, where he focuses on capital markets research. He also works closely with the firm's manager oversight team to obtain real time insight of investment trends from the firm's network of asset managers. Matt also leads the development of John Hancock Investments' quarterly market outlook, Market Intelligence. Prior to joining John Hancock Investments, Matt worked at LPL Financial Research, covering hedge funds and liquid alternatives as well as other long-only strategies. Matt holds an MBA from Babson College and a BS in Finance from Elon University.
Filter posts by asset managers and topics.
September's volatility may be easy to dismiss as merely a seasonal event, but there's more lurking beneath the surface.

Read more
Explore the latest thinking from our network
Sign up to get market insight and analysis delivered straight to your inbox.