Viewpoints by Lauren Compere, Managing Director, ESG Engagement at Boston Common Asset Management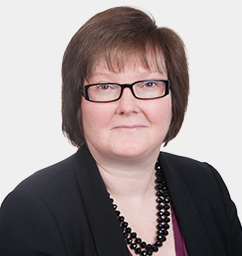 Lauren coordinates Boston Common's global shareholder engagement initiatives and is a frequent speaker at industry conferences worldwide. Lauren sits on the Governing Board of the Interfaith Center on Corporate Responsibility (ICCR) and previously served as Treasurer. In her nearly 25 years working in the Sustainable and Responsible Investment field, Lauren has held numerous leadership positions in industry working groups and on boards, with special focus in the areas of access to health care and nutrition, human trafficking, and corporate disclosure in emerging markets. In addition, she was Co-chair of the Emerging Markets Disclosure Project from 2008–2012. Lauren received her BA in Environmental Studies from the University of Vermont, and her MS in Community Economic Development from Southern New Hampshire University.

Explore the latest thinking from our network
Sign up to get market insight and analysis delivered straight to your inbox.