Viewpoints by Jeffrey O. Duckworth, CRPC, Head of U.S. Intermediary Distribution at John Hancock Investment Management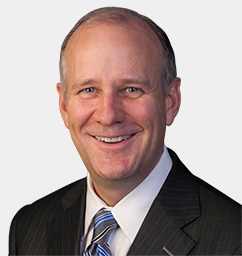 Jeff oversees distribution of John Hancock Investment Management's mutual funds, ETFs, separately managed accounts, UCITS funds, and 529 education savings plans. He's also responsible for capital markets research, portfolio consulting services, national accounts, and sales operations. As a member of the firm's executive management team, Jeff helps shape and execute the firm's vision and strategic planning. Since joining John Hancock in 1993, Jeff has served as a wholesaler, divisional sales manager, national sales manager, and head of distribution. Previously, he was national sales manager for Market Investment Distributors, a subsidiary of J.C. Bradford & Co. Jeff earned a B.A. in Financial Management from Clemson University and holds the Chartered Retirement Planning Counselor designation.
Explore the latest thinking from our network
Sign up to get market insight and analysis delivered straight to your inbox.