Viewpoints by Geeta Aiyer, CFA, Founder and President at Boston Common Asset Management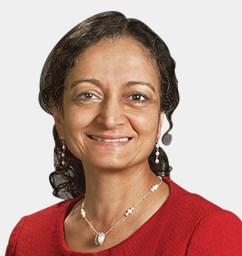 Geeta combines training and over 25 years of experience in finance with passion for the environment and social justice. Under Geeta's leadership, Boston Common has built a strong investment record and substantially improved the policies and practices of portfolio companies through shareowner engagement since the firm's inception in 2003. Geeta previously served as President at Walden Asset Management, and has held positions at United States Trust Company (Boston), Cambridge Associates, Inc., and in rural development/public administration in India.  She has founded Walden Capital Management (1994), as well as a non-profit, Direct Action for Women Now (DAWN) Worldwide.

Explore the latest thinking from our network
Sign up to get market insight and analysis delivered straight to your inbox.