Viewpoints by Emory W. (Sandy) Sanders, Jr., CFA, Senior Portfolio Manager, Core Value Equity at Manulife Investment Management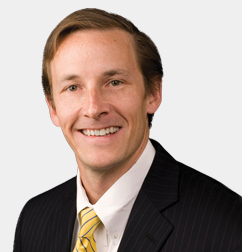 Sandy is a co-leader of the core value equity team, which manages the U.S. Large Cap Core, U.S. All Cap Core, U.S. Large Cap Value, and Global Focus Strategies. He's also the lead portfolio manager of the U.S. Large Cap Core and U.S. All Cap Core Strategies, as well as the co-portfolio manager of the Global Focus, U.S. Large Cap Value, and Strategic Balanced Yield Strategies. Prior to joining the firm, Sandy was a portfolio manager and senior equity analyst with the large-cap equity research team at Wells Capital Management; he began his career with Evergreen Investments. Sandy holds the Chartered Financial Analyst designation and is a member of the CFA Society Boston.
Education: B.S., University of Vermont
Joined the company: 2010
Began career: 1997
Explore the latest thinking from our network
Sign up to get market insight and analysis delivered straight to your inbox.