Viewpoints by Elizabeth R. Levy, CFA, Portfolio Manager at Trillium Asset Management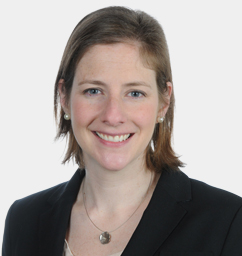 Elizabeth is a portfolio manager and research analyst at Trillium Asset Management, where she leads the firm's all-cap core and fossil fuel-free core strategies. Before joining Trillium in 2012, Elizabeth was a portfolio manager with Winslow Management, where she managed environmentally focused investment strategies and provided equity research. She began her career as a research associate for Tellus Institute, an environmental research organization. Elizabeth holds the Chartered Financial Analyst designation and is a member of the CFA Society Boston.

Education: B.S., Chemistry, College of William and Mary; M.S., Environmental Management, Yale School of Forestry and Environmental Studies, Yale University
Joined the company: 2012
Began career: 2004
Explore the latest thinking from our network
Sign up to get market insight and analysis delivered straight to your inbox.