Viewpoints by Cynthia M. Brown, Portfolio Manager at Manulife Investment Management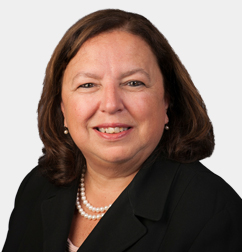 Cynthia was a municipal bond portfolio manager at John Hancock Investment Management. Prior to joining the firm in 2013, she worked at Sterne, Agee & Leach as a managing director of municipal research, GW&K as a director of municipal research, Dexia Bank as a head of municipal credit risk management, Advest as a director of municipal research, and MFS Investment Management as a portfolio manager and head of high-yield research. Cynthia earned a B.A. from Boston University and obtained membership in the National Federation of Municipal Analysts, the Boston Municipal Analysts Forum, and the Society of Municipal Analysts.

Explore the latest thinking from our network
Sign up to get market insight and analysis delivered straight to your inbox.