Viewpoints by Bruce Picard, CFA , Portfolio Manager and Head of Model Portfolios, Multi-Asset Solutions Team at Manulife Investment Management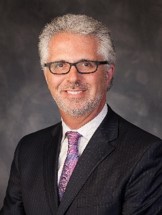 Bruce is responsible for the development of the multi-asset solution team's (MAST) model portfolio business, which provides discretionary and nondiscretionary investment models to investment professionals and broker/dealers around the globe and represents many of the key capabilities of MAST. His responsibilities include portfolio management, monitoring and implementation of asset class decisions, optimizing asset class models using MAST's proprietary research, and the development of new model portfolios.   
Prior to joining the firm, Bruce was an investment director specializing in portfolio management at MML Advisers, the advisor for the MassMutual Funds. During his tenure, he was responsible for a variety of asset allocation services across the retirement services division, including lead decision-making responsibility for the MassMutual RetireSMART funds and various in-plan solutions, as well as oversight of various asset allocation offerings. Earlier in his career, he worked at Loomis, Sayles & Co., where he held roles in specialty growth management and funds distribution. Bruce holds the Chartered Financial Analyst designation and is a member of the CFA Society Boston and the CFA Institute.
Education: B.A., M.B.A., M.S.F., Boston College 
Joined the company: 2018
Began career: 1993 
Explore the latest thinking from our network
Sign up to get market insight and analysis delivered straight to your inbox.