Viewpoints by Ben J. Cooper, CFA, Investment Strategy Analyst at Wellington Management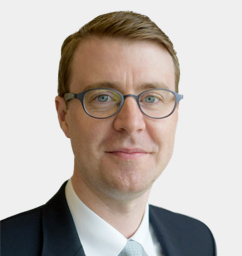 Ben is a vice president and investment strategy analyst at Wellington Management, where he helps conduct research on multi-asset and multimanager solutions, leveraging the firm's best thinking on asset allocation, factors, risk allocation, and thematic and manager research. Prior to joining the firm in 2015, Ben spent three years in portfolio management at Lord North Street, a European multifamily office, where he was a member of the Investment Committee. Before that, he worked as a researcher and a risk analyst at Barclays. Ben earned a B.Sc. from the University of Manchester and an M.B.A. from the University of California, Berkeley, and holds the Chartered Financial Analyst designation.
Explore the latest thinking from our network
Sign up to get market insight and analysis delivered straight to your inbox.