Viewpoints by Andrew Milligan, Head of Global Strategy at Aberdeen Standard Investments Inc.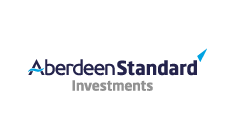 Conducting economic and market analysis, Andrew advises the chief executive officer and senior fund management team on a range of investment and business topics. He is a member of the firm's global investment group, the body responsible for formulating Aberdeen Standard Investments Inc.'s house view. In addition to writing a series of global research publications for clients, Andrew is part of the multi-asset investing team overseeing absolute return funds. Andrew joined Aberdeen Standard Investments Inc. in 2000 as global investment strategist before being appointed head of global strategy the following year.
Filter posts by asset managers and topics.
Explore the latest thinking from our network
Sign up to get market insight and analysis delivered straight to your inbox.