Viewpoints by Timothy J. Casaletto, CFA, Global Industry Analyst at Wellington Management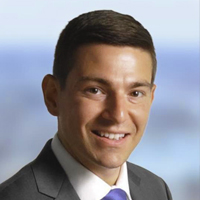 As a member of Wellington Management's energy and utilities team, Tim specializes in European utilities, toll roads, and airports, as well as the North American midstream industry. He conducts fundamental analysis on companies in these sectors and makes buy/sell recommendations to portfolio managers based on his findings and market conditions. Prior to joining the firm, he was a real estate analyst at UC Funds; before that, he was an analyst with Wainwright Investment Counsel. Tim holds the Chartered Financial Analyst designation and is a member of the CFA Institute and the CFA Society Boston.
Education: B.S., Finance and Accounting, University of Massachusetts–Lowell
Joined the company: 2014
Began career: 2010
Explore the latest thinking from our network
Sign up to get market insight and analysis delivered straight to your inbox.