Viewpoints by Pranay Sonalkar, Portfolio Manager, U.S. Core and Core Plus Fixed Income at Manulife Investment Management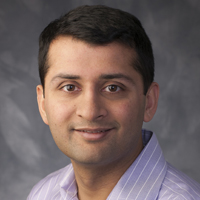 Pranay is a portfolio manager on the firm's U.S. Core and Core Plus Fixed Income team. Previously, he was a credit research analyst and sector lead responsible for research coverage of the industrials, utilities, and energy sectors. Prior to that, he was a lead credit analyst with Standard & Poor's on various chemical and environmental services issuers and, before that, he worked for Barclays Capital as a sell-side credit analyst assisting coverage in multiple sectors.
Education: B.A., Economics and Mathematical Science, Colby College; M.B.A., Cornell University–Samuel Curtis Johnson Graduate School of Management
Joined the company: 2014
Began career: 2007
Explore the latest thinking from our network
Sign up to get market insight and analysis delivered straight to your inbox.