Viewpoints by Peter M. Farley, CFA, Senior Portfolio Manager, Securitized Assets at Manulife Investment Management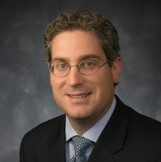 Peter is a senior portfolio manager and is responsible for managing and overseeing the securitized asset team's various total return and absolute return strategies. His primary sector focus in securitized assets is commercial mortgage-backed securities and corporate credit. Prior to joining the company, he worked at Declaration. Peter holds the Certified Financial Analyst designation and is a member of the Washington Society of Investment Analysts.
Education: B.A., Economics and Political Science, University of Connecticut; M.B.A., Finance and Real Estate, George Washington University
Joined the company: 1996
Began career: 1995
Explore the latest thinking from our network
Sign up to get market insight and analysis delivered straight to your inbox.