Decision economics: a behaviorally informed framework for investment decision-making
A behaviorally informed framework for investment decision-making presentation

Decision economics is a behavioral finance course that takes a look at key decision traps financial professionals may encounter, and provides framework to improve the decision making process.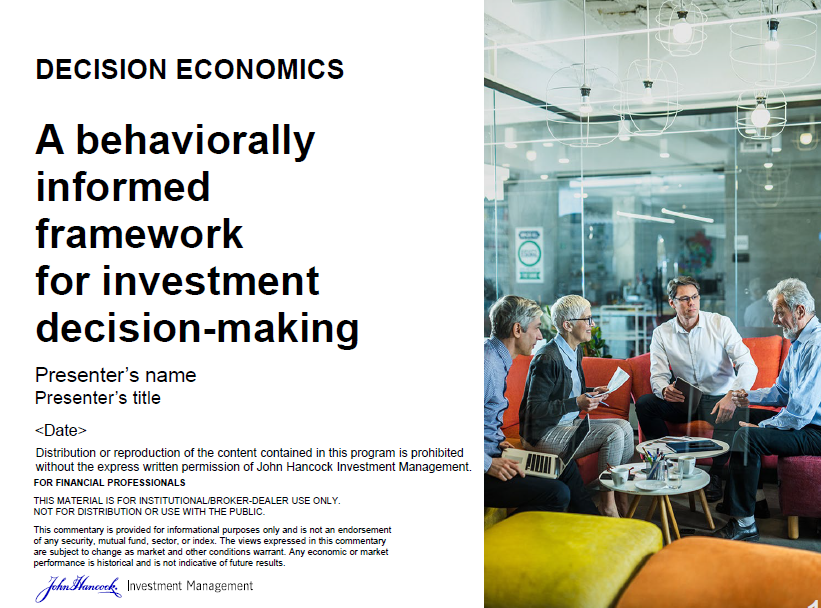 ---
A behaviorally informed framework for investment decision-making brochure

This brochure gives an overview of the Decision Economics program and how to address some common decision traps.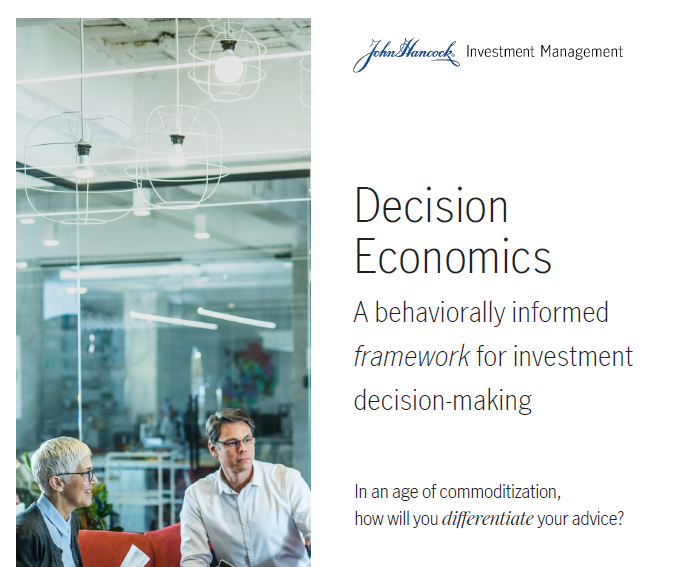 ---
1-minute overview of decision economics

This short video provides an overview of how understanding decision economics may help build better outcomes in decision making.
---
Recorded presentation of decision economics

Decision Economics is a 5-part workshop that acknowledges the "human element" of investing; and is designed to help you make better-informed investment decisions. Please know that this is not a "portfolio review" by any means, but rather a program designed to help you define your investment philosophy and process. Ultimately, our goal is to help you deliver a definable, repeatable, defendable investment process; and, better articulate that process to clients and prospects so that you can gather more assets and stay ahead of your competition.
---
A behaviorally informed framework for investment decision-making worksheet

This questionnaire promotes financial professionals to create their own framework for a definable and repeatable investment process by identifying opportunities to avoid decision traps.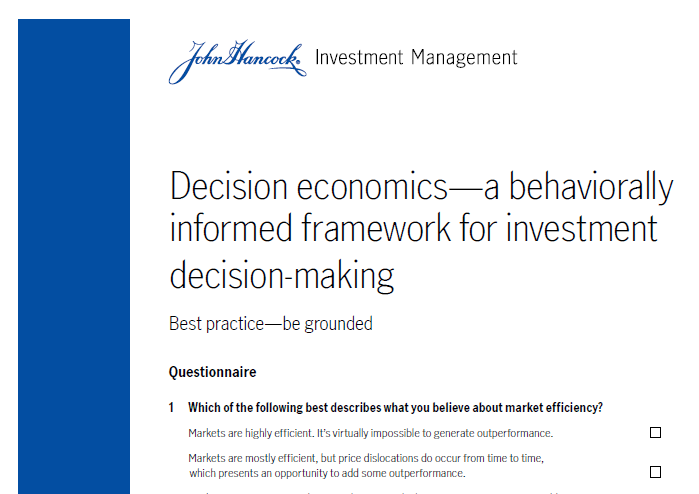 Learn more
Financial advisors: Ask a John Hancock Investment Management Business Consultant for a review of how our practice management materials can help you build your business. 
Find out more: See details on our complete lineup of practice management and value-add materials.
* indicates a required field
This field is required.
Thank You
Your submission was successful