Viewpoints by Walter T. McCormick, CFA, Senior Portfolio Manager at Manulife Investment Management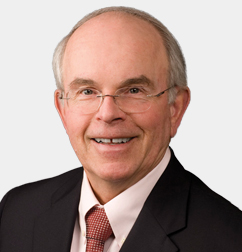 Walter is a senior portfolio manager and senior managing director of John Hancock's U.S. large-cap core and value equity strategies, focusing on the utilities and energy sectors. Before joining John Hancock Asset Management, he served as a senior portfolio manager with the Berkeley Street equity team at Wells Capital Management, and served in a similar role at Evergreen Investments. Walter received a B.A. from Providence College and an M.B.A. from Rutgers University. He holds the Certified Financial Analyst designation, and is a member of the Boston Security Analysts Society and a past president of the Providence Society of Financial Analysts.
Filter posts by asset managers and topics.
Explore the latest thinking from our network
Sign up to get market insight and analysis delivered straight to your inbox.