Viewpoints by Marc-Olivier Buffle, Ph.D., Senior Product Specialist at Pictet Asset Management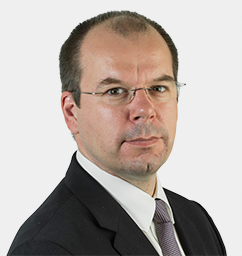 Marc is a senior product specialist on the thematic equities team at Pictet Asset Management and a member of the firm's Sustainability Board. Prior to joining Pictet in 2014, Marc was at RobecoSAM, where he was head of sustainability investing research and, prior to that, served as head of industrials research and as a senior analyst. Before joining RobecoSAM, he was responsible for environmental business development at Danaher. He started his career at Trojan Technologies, where he led a research and development team focusing on water treatment technologies. Marc earned an M.Sc. from the Eidgenössische Technische Hochschule Zürich and a Ph.D. from the Swiss Federal Institute of Aquatic Science and Technology. 
Explore the latest thinking from our network
Sign up to get market insight and analysis delivered straight to your inbox.