Viewpoints by Kathryn A. Vorisek, Senior managing director at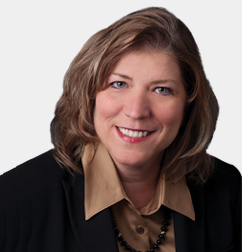 Kathy is a senior managing director, associate team leader, and research analyst for small-cap strategies. As a senior managing director, she manages the business and financial operations of the firm. In her role as CIO, Ms. Vorisek oversees all aspects of the investment process, manages the firm's research efforts, serves as the small-cap team leader, and holds analytical responsibility for the consumer and energy sectors. Prior to joining FMA, Kathryn was an equity and fixed income analyst for Duff & Phelps Investment Research. She received a B.S. from Marquette University and an M.B.A. from Northwestern University. Kathryn is a member of the CFA Institute and CFA Society of Chicago.
Filter posts by asset managers and topics.
Explore the latest thinking from our network
Sign up to get market insight and analysis delivered straight to your inbox.