Viewpoints by Kai-Kong Chay, CFA, Senior Portfolio Manager at John Hancock Asset Management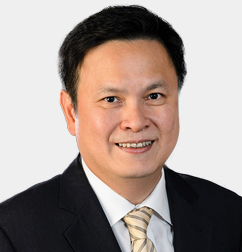 Kai-Kong Chay is a managing director and senior portfolio manager of Greater China equities with John Hancock Asset Management, where he oversees the Greater China equity desk and works with investment specialists across Hong Kong, China, and Taiwan. Prior to joining John Hancock Asset Management in 2011, he gained a wealth of experience in Greater China equities through positions at firms that include Reliance Asset Management, Standard Life Investments (Asia), Pioneer Investments, and CMG First State. Kai-Kong earned a B.A. from Nanyang Technological University and holds the Chartered Financial Analyst designation. 
Filter posts by asset managers and topics.
Explore the latest thinking from our network
Sign up to get market insight and analysis delivered straight to your inbox.